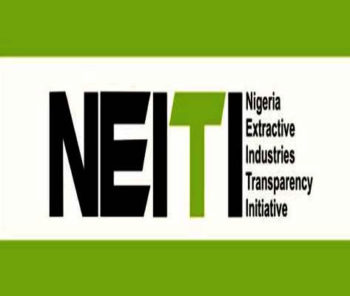 The Nigeria Extractive Industries Transparency Initiative (NEITI) on Thursday said that the Federation Account Allocation Committee (FAAC) disbursed N1.938 trillion in the first quarter of 2018.
This was made known in Abuja during the release of NEITI's latest edition of its quarterly review.
The report said the amount shared represented an increase of 37.3 percent when compared with N1.411 trillion shared during the same period in 2017 and 71.1 percent of the N1.132 trillion shared in the same quarter of 2016.
A breakdown of the FAAC allocations shows that the Federal Government received N812.8 billion, the 36 states got N683.4 billion, while N393.3billion went to the 774 Local Councils.
A further breakdown shows that N655.2 billion was disbursed by FAAC in January, N635.6 billion in February, and N647.4 billion in March this year.
NEITI was quick to caution against celebrating the amounts disbursed in the first quarter of 2018 because of the volatility of the international oil market.
The report said, "The year started on a bright note as all tiers of government received higher revenues than corresponding quarters in the past two years. This was largely on the account of sustained increase in domestic oil production and global oil prices."
On allocations received by each state, the report reveals that Akwa Ibom got the highest amount of N50.44 billion while Osun State received the lowest net share of N4.99 billion, a variance of 920 percent between the highest and the lowest.
The NEITI report explained that the disparities in FAAC disbursements suggest differences in revenue capacities of different states and the implications for expenditure decisions in the affected states.
NEITI expressed concerns about the relationship between the projected revenues of states and their proposed budgets. It also observed that the budget of all states completely outstrips their projected total revenues.
For instance, the publication observed that the gap between projected total revenues and budgets is small in some states like Kano, Enugu, Delta and Bayelsa, saying the projected revenue is at least 60 percent of the budgets in these states.
The report said that even with increasing trends in the revenue disbursements to the three tiers of governments, the disbursement in the first quarter of 2018 is still 25.6 percent lower than the N2.6 trillion disbursed during the same period in 2013 before the crash in global oil prices.