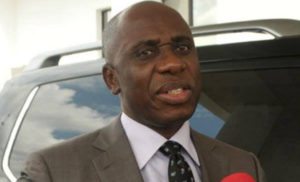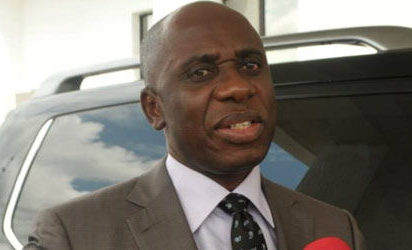 The Federal Airports Authority of Nigeria (FAAN), has said the wife of the Minister of Transportation, Judith Amaechi, and her aides were not involved in the assault on Air Peace Airline officials at the Port Harcourt International Airport.
FAAN Spokesperson, Henrietta Yakubu, in a two-paragraph statement explained that what happened was an incident between some security personnel and the airline officials.
She said: "Our attention has been drawn to a trending story that the wife of the Honourable Minister of Transportation, Mrs Judith Amaechi supervised the assault and manhandling of some airport officials on the 26th May 2018, because she was refused boarding an Air Peace flight from Port Harcourt to Abuja.
"The Authority will like to state emphatically that the incident has nothing to do with the Honourable Minister's wife. It was between some security personnel at the airport and airline officials."