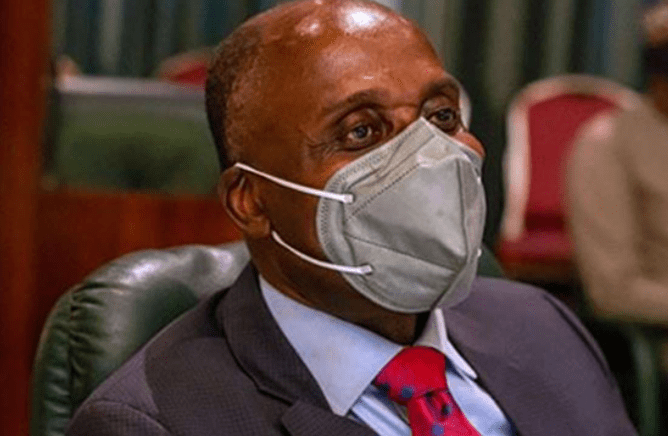 The Minister of Transportation, Rotimi Amaechi, on Thursday claimed that the administration of former President Olusegun Obasanjo bought maritime security "equipment" worth €300-€400million.
Amaechi made the claim during the commissioning of the maritime security equipment his ministry procured through an Israeli company at the princely sum of $195million (about N80billion).
While desperately trying to justify the $195million spent by his ministry to acquire some surface and air patrol crafts to curtail piracy and other forms of maritime crimes in the nation's internal waters and Exclusive Economic Zone, Amaechi also claimed that the "equipment" bought by President Obasanjo "disappeared".
He said, "This war, under President Obasanjo; they spent between €300 million and €400 million to buy the same equipment we have bought and they have disappeared.
"Until the day you sack me or I leave office, I will make sure that this equipment remain because Nigerians who do business on the water are not good people. Most unpatriotic Nigerians are not good."
However, checks by SHIPS & PORTS revealed that the former President did not, at any point in time during his administration from 1999 to 2007, pay for such "equipment" as claimed by Amaechi.
Further checks revealed that none of the Ministers of Transport under Obasanjo namely Mrs Kema Chikwe, late Chief Ojo Madueke, Dr. Abiye Sekibo and Chief Cornelius Adebayo were involved in launching maritime security equipment during their tenure.
Perhaps Amaechi confused the purchase of 19 ships for the defunct Nigerian National Shipping Line (NNSL) by the military administration of General Olusegun Obasanjo in 1977 with the so-called maritime security "equipment".
The 19 ships in question were not for maritime security but were trading ships for Nigeria's national carrier.
Copyright Ships & Ports Ltd. Permission to use quotations from this article is granted subject to appropriate credit given to www.shipsandports.com.ng as the source.