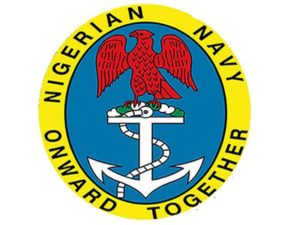 The family of a suspected militant leader, Felix Tonu Miyenminiye, who was arrested by operatives of the Nigerian Navy, has appealed to the Federal Government to release their son, noting that the suspect was being unlawfully detained as he was innocent of the crime being accused of.
Felix, who hails from Ogbudugbudu community, Egbema Kingdom of the Warri South Local Government Area of Delta State, was arrested by men of the Nigerian Navy on August 6, 2016 along Shell Road, Sapele, for allegedly being a leader of the dreaded Niger Delta Avengers.
In a statement signed and issued by the head of the family, Elder Morrison Miyenminiye, on Thursday in Warri, said Felix who was a onetime Niger Delta Agitator had since accepted the Presidential Amnesty Programme in 2009, and had before the arrest been living a peaceful private life.
According to him, "Felix Tonu Miyenminiye was arrested by the Nigerian Navy at his residence in Shell Road, Sapele, on the 6th of August, 2016 on the allegation that he has affiliation with the Niger Delta Avengers. The Naval Officers who arrested him conducted a search immediately in and around his house and found nothing relating to the said frivolous allegation.
"Upon arrest, Felix Tonu Miyenminiye was initially taken to Naval Base, Warri and later transfered to Abuja where he has since been detained in the custody of the Nigerian Navy. All efforts by the family to reach out to the Authorities of the Nigerian Navy to release the innocent Felix Tonu Miyenminiye has not, in any way, yielded positive result.
"We therefore appeal to the Delta State Government and the Nigerian Navy Authorities to get involved and effect the release of the said Felix Tonu Miyenminiye, who is an indigene of Ogbudugbudu in Egbema Clan of Warri North Local Government Area of Delta State."