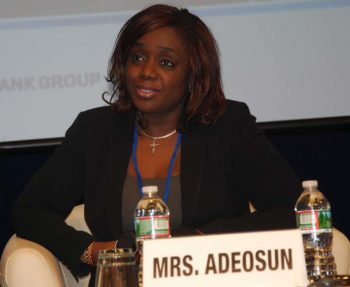 The Minister of Finance, Kemi Adeosun, made this known to State House correspondents at the end of FEC meeting chaired by President Muhammadu Buhari at the Presidential Villa, Abuja.
On the potential savings on the proposed $2.5 billion refinancing, the Minister said that the estimated proceeds of N762.5 billion will be used to redeem Nigerian Treasury Bills (NTB).
She said: "At estimated current NTB rates of 15% (following mop-up operations by the CBN), the savings from the refinancing of N762.5 billion of Domestic Debt using external capital raising is about N64 billion per annum."
On the impact of the use of the proceeds of the $500 million issued in November 2017, she said: "The proceeds about N162.50 billion were used to redeem NTBs which matured in December 2017.
"The immediate impact was a significant drop in the Bid Rates at the Auctions of both NTBs and FGN Bonds. In December 2017 and January 2018:
"NTBs dropped from about 16 percent to 13 percent. FGN Bonds dropped from about 16-16.50 percent to 13.50 percent.
"This translates to savings for Government on new borrowing while also making the cost of borrowing for the real sector cheaper since the sovereign rate serves as a benchmark for other borrowers," Adeosun added.