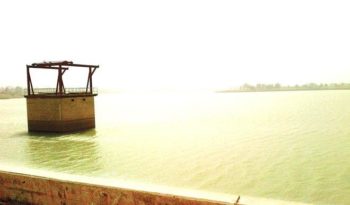 The Federal Executive Council (FEC) on Wednesday approved N1.735  billion for completion of the water supply project in Sabke Dam in  Katsina State
The Minister of Water Resources, Suleiman Adamu, briefed State House  correspondents at the end of the meeting.
He also disclosed that the Council considered memo for the upgrade of  some software for the operations of National Pension Commission  (PENCOM), and memo to provide information system for the mining sector.
He said: "We presented two memos.  One had to do with the completion  of the water supply project in Sabke Dam in Katsina State at the cost  of N1.735 billion. This is an abandoned project and in line with the  current government's commitment to complete ongoing and abandoned  projects as much as possible that the continuation and completion of  this project was approved.
"Council approved outlined business case for the concessioning of the  Gurara 30 megawatt hydro power plant which is supposed to fit into the  industrial area of Kaduna city."
The minister also disclosed that he inherited 117 ongoing and  abandoned projects when he assumed office in November 2015.
Adamu said he inherited debt profile of N89 billion comprising claims  by contractors.
He added that N250 billon is needed to complete the 117 ongoing projects.