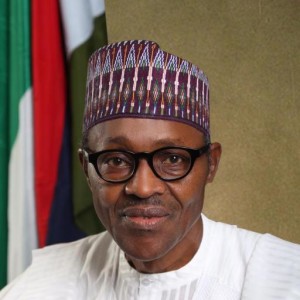 By Lakin' Goodluck
Remember a television ad that suggested that "one day cars will run on water"? Well, if you discarded that notion then like many of us did, I advise you do a rethink now. At least now we know cars can run on rechargeable batteries; the days of electric cars are fast approaching. Countries are building the necessary infrastructure to accommodate this disruptive technology. There is obviously a looming revolution in the auto industry that will shake the economic realities of many nations including Nigeria. This means that the dominance of oil as a huge revenue source for oil rich nations will continue to wane at an unprecedented speed.
Currently, the world produces an average of 96 million barrels of crude oil daily. And a significant percentage of this goes into powering the diverse transportation means. As efforts to reduce emission grows with attendant restrictions on energy consumption, sooner or later, many would prefer to drive an electric car considering its benefits and advantages over gasoline powered vehicles. Yes, this may not happen in another five years, but it will happen someday. The more people embrace electric cars, the more disposable crude oil becomes, and ultimately the lower the dollars accruable to oil dependent nations like Nigeria. It is sad that whilst other oil producing nations are exploring new frontiers in technology, agriculture, entrepreneurship, and tourism to safeguard their economies and invest the oil proceeds judiciously, Nigeria is busy celebrating Kleptomaniacs-in-chief who are shamelessly looting the country's oil wealth as if they have a divine calling to steal. No wonder some have concluded that oil is a curse to Nigeria.
With plummeting crude oil price, the many alternatives for oil, and the unending challenges facing the oil and gas industry worldwide, one would think that Nigeria will begin to scale up interventions in other sectors of the economy. On the contrary, we are again searching for oil in the north and even ready to sacrifice precious lives to discover the oil! It is really ridiculous that we are sending human beings on a search for oil in the heart of insurgency. Sometimes, we project ourselves as a country that will cease to exist without crude oil. Yet we are blessed with so much human and natural resources waiting to be tapped into.
In 1997, in an exemplary display of foresight, the then Prime Minister of the United Kingdom, Tony Blair set up the Department for Digital, Culture, Media and Sport (DCMS) with the primary aim to drive the development of the creative industries in the UK. Today the creative industries in the UK contribute over £84billion and account for about 5.2% of the UK economy. Interestingly, if well harnessed, the creative industries in Nigeria alone have the capacity to contribute far more to the Nigerian economy than the UK creative industries.
Our nation once was famous for our strides in agriculture. We have been reminded ceaselessly of how agriculture used to be the mainstay of our economy in the past; but today, while we import palm oil, Malaysia is a big exporter of palm oil. The good news is that we have started exporting 72 metric tonnes of yam to the United Kingdom while our neighbour, Ghana exports 27, 000 metric tonnes. The many alternatives we can explore are too numerous to list. All that is required is for us to re-channel and re-prioritise our pursuits. It is regrettable that Nigeria appears not to have a policy on technological innovation, and this is best reflected in our educational curriculum. How do you explain that Introduction to Computer is still a compulsory course for a 100level undergraduate in Nigeria when primary school students are already writing codes in the UK? How then can we advance as a nation? Fifteen years ago, Facebook was practically non-existent, today the company is worth over $500 billion (completely swallows the entire budget of Nigeria), yet we are busy discounting forex for people to go on pilgrimage. These events are deeply discouraging and totally depressing. Our leaders must wake up to their responsibilities by stimulating the right sectors of the economy. We need to encourage the ever passionate and hardworking Nigerian youths and move Nigeria away from oil dependence. Sacrificing billions of dollars and human lives on a ridiculous search for oil in the north at this stage is sheer misplaced priority. Our priority should be to develop other sectors and not to incur debt in searching for the same oil that has done more harm than good.
Copyright Ships & Ports Ltd. Permission to use quotations from this article is granted subject to appropriate credit given to www.shipsandports.com.ng as the source.