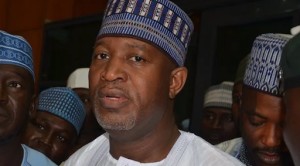 The Federal Government has approved the appointment of transaction advisers for the proposed national carrier and concession of the nation's airports.
This was one of the decisions reached at a meeting of the Federal Executive Council presided over by Vice-President Yemi Osinbajo on Wednesday.
The Minister of State for Aviation, Hadi Sirika, told State House correspondents at the end of the meeting that shortly after the inauguration of ministers, the government started work on its road map for the aviation sector.
He said since most of the programmes and projects were supposed to be on Public-Private Partnership basis, the government was guided by the Infrastructure Concession Regulatory Commission's regulations.
Sirika stated, "One of the processes is to appoint a transaction adviser, who will give advisory services, kick-start and lead the process.
"Today in council, we took the memo for the appointment of those transaction advisers to carry out the advisory services on the establishment of a national carrier, establishment of an aviation leasing company and maintenance repair and overhaul centre; establishment of aerotropolis or airport city, as you may call it; and of course, the concession of our airports.
"It (memo) was considered and all of them were divided into six groupings and they were awarded to Messrs Lufthansa Consulting/TN Aero FGE, for the national carrier; for the aviation leasing company, it is Messrs Arrow; for the concession of airports, Messrs Infrata Dantens; for the establishment of the MRO, Messrs Arrow; then, the aerotropolis and agro cargo terminals were given to JEBB.
"All of these were at different amounts but the total sum is N1.524bn. Council had graciously approved and these will signal the kick-start of all of the activities within the transportation and aviation industry."
The Minister of Power, Works and Housing,  Babatunde Fashola, said the council approved the contract for the Odukpani Itu-Ikot Ekpene road linking Akwa Ibom and Cross River states.
With the approval, he said the government expected that all the problems associated with that road, which was constructed over 40 years ago, would be resolved.
Fashola stated, "By the award of this contract, we will do our best to quickly mobilise the contractor to site with the onset of the rainy season, and I am sure that by this time next year, it will be a better story and a better journey time experience in that area of the country.
"This is consistent with the promise of the administration to improve the growth and the performance of the economy by reducing journey time, the cost of doing business and the ease of transport, among others, and also create jobs that would arise from the period of construction."