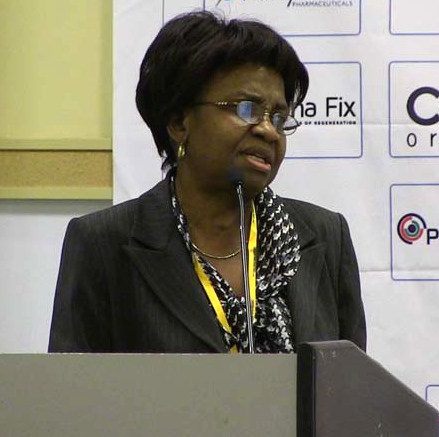 By Omotilewa Quadri 
In what appears as another major policy summersault, the Federal Government has asked the National Agency for Food and Drug Administration and Control (NAFDAC) to return to the ports and borders.
The Federal Government has at various times, over the past 16 years, sacked NAFDAC, the Standards Organisation of Nigeria (SON) and some other agencies from the port as a way of enhancing efficient cargo clearance. The officials of the agencies have been accused of corruption and of being clogs to the wheel of progress at the port. 
However, each time they were sacked, the agencies lobbied their way back into the port under the guise of fighting the importation of substandard and dangerous goods. 
The latest sack was announced by the Nigerian Ports Authority (NPA) on June 7, 2017. 
However, the Director General of  NAFDAC, Professor Christianah Adeyeye said on Tuesday that the return of the agency to the ports will restore its key responsibility of monitoring imports of sensitive chemical substances, food, drug and other regulated products.
Adeyeye said in collaboration with relevant Ministries, Departments and Agencies (MDAs) and with the active support of the Office of the National Security Adviser (ONSA), NAFDAC is returning to ports and borders to "effectively control the importation of narcotic drugs and chemical substances identified to be grossly abused and posing public health and security threats to the nation".
She said this at a training held under the auspices of the ONSA with the theme "Towards a Secured Importation, Distribution, Storage and Use of Chemicals in Nigeria" held Tuesday in Abuja. 
"NAFDAC wishes to commend the Office of the NSA, the Chemical Society of Nigeria and other key stakeholders for recognising NAFDAC as a key player in the national security architecture by this singular act of restoring the presence of NAFDAC officials at all designated ports of entry and land borders.
"The laws that set up NAFDAC empower the agency to statutorily operate at the ports. The clearance of regulated products outside of the current legal framework poses immediate and life threatening risks to the public as unregistered, spurious and falsified products exit the ports without recourse to the agency's approval for such products to be in the market," she said. 
Some stakeholders, who spoke with SHIPS & PORTS DAILY on Tuesday, however, condemned the reinstatement of the agency to the port. 
"It is unfortunate that the Federal Government keeps going back and forth over this issue. When will we ever get it right in this country? It is unfortunate," President of the Nigerian Importers Integrity Association (NIIA), Godwin Onyekazi, told SHIPS & PORTS DAILY yesterday. 
Copyright Ships & Ports Ltd. Permission to use quotations from this article is granted subject to appropriate credit given to www.shipsandports.com.ng as the source.