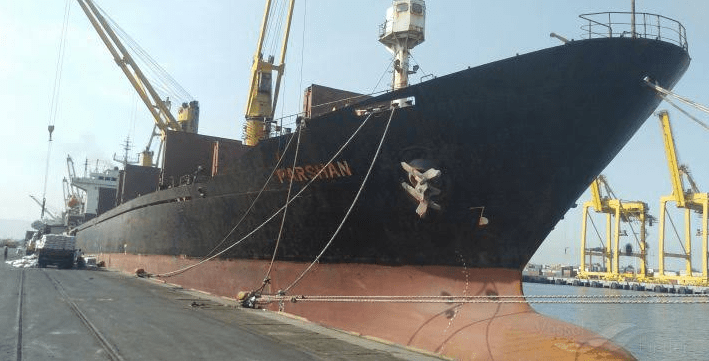 The Federal Government has issued a new policy banning captains of ships calling at Nigerian ports from giving souvenirs to the officials of the Nigeria Customs Service, Nigeria Immigration Service, Port Health Service and other agencies involved in boarding and rummaging.  
The move, according to official sources, is to curtail sharp practices often perpetrated by the officials when they board vessels to perform statutory functions 
The National Coordinator, Nigerian Ports Process Manual (NPPM), Moses Fadipe, who disclosed this to SHIPS & PORTS during an interview in Lagos, said ship captains are being educated regularly on the need to exercise their rights and refuse to be victims of corrupt officials whilst in Nigeria's waters. 
"I can start and be talking on and on about the achievement we have recorded so far. We have been able to put processes in place. Yes, activities are being done, are they rightly done? As I speak with you today, in the port sector now, the agencies that have business with vessels know themselves unlike in those days where anybody would just come on board and say I am a customs official, I want to see what you are doing. Customs know that when a vessel comes, it is not more than two and the maximum time they can spend onboard is 30 minutes.
"The issue of taking gifts onboard vessels has gone down drastically. Unlike before now, captains would even be preparing themselves to present gifts to the government agencies at the port. Now, captains to a very large extent have known their rights that they are not supposed to give souvenirs onboard the vessel. If you want to entertain your guest being a foreigner from a foreign nation, you can entertain onboard. He or she would consume that soft drink or cigarettes onboard. If you take such a gift down from the vessel, we have an eagle eye on you," he said. 
Fadipe also said that the Federal Government was in the process of reintroducing the controversial Cargo Tracking Note (CTN), which was suspended in under the administration of former President Goodluck Jonathan. 
The CTN was first introduced in Nigeria on December 9, 2009 by the approval of the Federal Executive Council (FEC) purportedly to check the importation of contraband and harmful goods into Nigeria. The scheme was under the management of Nigerian Ports Authority (NPA) and administered by a private firm, Transport and Ports Management Systems Ltd (TPMS) Antaser.
Before its initial introduction, there were assurances that the scheme would not attract additional charges to shippers, namely importers and exporters, but it soon became clear that the assertion was far from the truth, as CTN attracted various sums ranging from a minimum of 150 Euros to as much as 450 Euros depending on the type and size of cargo. In addition, the CTN did nothing to curtail smuggling as the country recorded a deluge of contraband items during its implementation. 
Maritime industry stakeholders and the organised private sector condemned the implementation of the controversial scheme at the time leading to its hurried suspension on November 9, 2011.
The Nigerian Shippers' Council has since tried to claim ownership of the scheme and reintroduce it despite serious pushback from the port community.
Copyright Ships & Ports Ltd. Permission to use quotations from this article is granted subject to appropriate credit given to www.shipsandports.com.ng as the source.