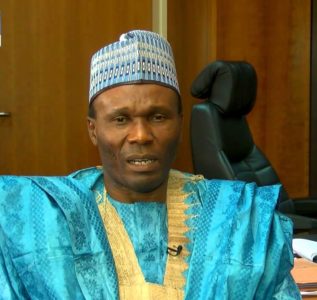 The Minister of Niger Delta Affair, Usani Uguru has said the Federal Government is committed to the speedy completion of the East-West Road.
Uguru disclosed this in Abuja while meeting with contractor handling the road project.
He said: "we have a responsibility to have this project taken to completion and this responsibility has to be demonstrated with both your commitment and our commitment."
He appealed to the contractors handling Sections One to Four of the Road to go back to site.
He assured the contractors that the Federal Government had directed that some funds be injected into the Project while sourcing for other means to get funding for the project, in order to fast track its completion.
Uguru declared government's resolve to pay off some outstanding debts on the road project as a means of revitalizing commitment to the project's completion.
I want to assure you that in the development of the region, our commitment will not be slower but be faster and to mobilize you with funds to work as we get releases from the treasury.
Uguru reiterated that the federal government was making progress in the entire Niger Delta region on infrastructure development.
The minister added that the Ministry of Niger Delta Affairs was also in serious conversations with the Niger Delta Development Commission (NDDC) in addressing the challenges facing the Commission in its contractual obligations.
The Acting Managing Director of Setraco Nigeria Limited Dr. Ray Chaudhuri called on government to ensure that the appropriate agencies responsible for road maintenance takes proper care of the completed sections of the East-West Road adding that contractors were eager to complete the project if government could make good promise to fund it properly.
One of the contractors handling the road projects, Chukrudu Sebatine of Gitto Construction Company revealed that the last fund received by his company was in October, 2016 adding that once fund was released, the remaining part of the Section being handled by his company would be completed before the end of March, 2018.