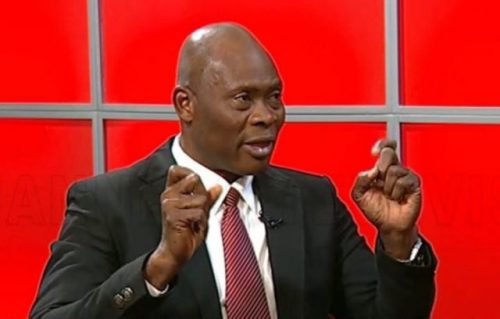 Former Chairman, agriculture and non-oil sector, Lagos Chamber of Commerce and Industry (LCCI), Prince Wale Oyekoya, has criticised the Federal Government's recent directive to the Central Bank of Nigeria (CBN) to stop the allocation of foreign exchange for food importation, saying it is an indirect way of killing local content.
Oyekoya, who spoke in a chat with SHIPS & PORTS in Lagos on Wednesday, renewed the call for the Federal Government to do more to encourage production of agricultural produce through mechanization to meet local demands especially as the Christmas season approaches.
According to him, "The government is just trying to create artificial scarcity by banning people from buying forex to import food while the money is with some people. It is a way of killing local content. They say they cannot give you foreign exchange from the CBN but you can source from the black market. 
"If the government wants to ban, they should ban totally, not that they would give some people leverage to continue to bring them in. There should be a level playing ground. What is good for the goose is good for the gander. Some people already have the foreign exchange starched that they can easily go out and use the money to flood the market with some of these goods, especially as the Christmas period is approaching. If they encourage local production through mechanization by giving farmers tractors, a farmer that is cultivating one acre of land will be able to cultivate 15 to 20 acres without sweat. 
"The government is not really encouraging local production. They only give the market to the people that have the money to bring the produce into the market and be selling it at a higher price. Demand is more than supply; that is why the prices of food will continue to go up but if we have enough supply, there will be little or no need for importation of food items. 
"By December, we will likely be buying a bag of rice for N22,000 with the way things are going. Rice now is about N20,000 per bag despite the fact that we are not in the festive period yet. So the government needs to really get itself together and all the money that is supposed to go to the farmers that is getting to the hands of the political farmers need to be checked because the politicians are the ones killing this country." 
Oyekoya, who argued that local farmers presently lack the capacity to meet local demand, said the ban on food items should be carried out in phases to give farmers enough time to put their acts together.
He expressed fear that the country may experience serious inflation if the government fails to adopt "a radical approach" to create incentives for farmers to increase production to meet local demand.