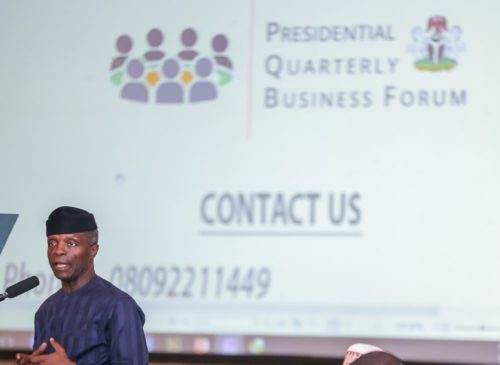 The Vice President, Yemi Osinbajo, has said that the Federal Government has so far spent N15 billion on interest-free loans across the country.
He said the Federal Government is working with eight banks who are very committed to the Tradamoney scheme.
Osinbajo made the disclosure on Monday during the 9th Presidential Quarterly Business Forum at the old Banquet Hall of the State House, Abuja.
He said, "If we spend N1 trillion to bail out the poor in this country every year, we will make a massive difference."
Stressing that job creation has always been a top priority of the current administration, the Vice President noted that the surest way to create jobs is by enabling the private sector.
He said that the National Agency for Food and Drug Administration and Control, (NAFDAC), and Corporate Affairs Commission,(CAC), are among government agencies that are improving on the ease of doing business in the country.