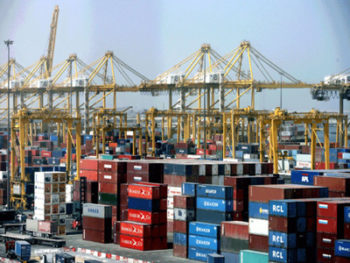 The Federal Government is currently working towards streamlining the number of agencies operating in the nation's ports to only six from about eight.
This is part of the decisions reached at an expanded meeting of the Presidential Enabling Business Environment Council ( EBES) presided over by the Acting President, Prof. Yemi Osinbajo, at the Presidential Villa, Abuja on Tuesday.
According to a statement by the council's secretariat, the meeting approved a national action plan to be implemented across its three priority areas of entry and exit of goods; entry and exit of people; and government transparency and procurement over the next 60 days to deliver tangible changes for Small and Medium-scale Enterprises in Nigeria.
The reforms, the statement added, would also help improve Nigeria's ranking in the World Bank Doing Business Index 2018.
The statement read in part, "The reforms are to be implemented by the Enabling Business Environment Secretariat, which became operational in October 2016 and has Dr. Jumoke Oduwole, the Senior Special Assistant to the President on Industry, Trade and Investment as its coordinator.
"The Council was also briefed on the forthcoming EBES stakeholders' engagement forum scheduled for Kano and Lagos on February 23 and 24, respectively. The forums are part of steps beinPg taken to receive feedback and ensure widespread adoption of the PEBEC reforms.
"One of the reforms to be implemented to ease the process of starting a business is the upgrade of the CAC online portal to ensure document upload capabilities that will make it possible for new businesses to be registered online from start to finish without having to visit the CAC office.
"Also, work is ongoing to streamline the number of agencies operating at the nation's ports to just six. Council also listened to updates on the proposed Single Window Initiative at the ports, which is expected to become operational by Q4 2017."
On the entry and exit of people, the statement said the PEBEC observed that the visa on arrival and 48-hour visa processing procedures of the Nigeria Immigration Service were already operational with various levels of compliance.
It said the council was also collaborating with state governments like Lagos and Kano to make the processes for obtaining construction permits and registering properties faster, cheaper and easier.
It added, "In addition, PEBEC will work with the National Assembly to pass important bills like the National Collateral Registry Bill and the Credit Bureau Services Bill, which would ease access to credit for SMEs.
"To show their commitment to PEBEC's reform agenda, the Senate President, Bukola Saraki; and the Speaker of the House of Representatives, Yakubu Dogara, attended Tuesday's meeting."