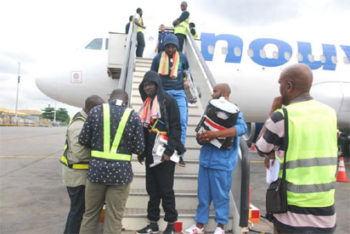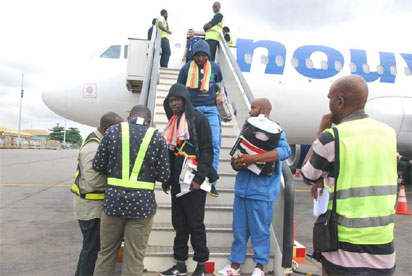 The National Agency for the Prohibition of Trafficking in Persons (NAPTIP), says it has repatriated 13,000 more than 13, 000 Nigerian illegal migrants from Libya between November, 2017 and January 2018.
The Zonal Commander for Edo and Delta States, Nduka Nwanwenne, revealed this on Wednesday in Ubiaja, Esan South East Local Government in Edo State, during an advocacy and sensitisation visit to schools in the area.
Nwanwenne disclosed that the Federal Government had documented another 5, 035 persons to be brought back from Libya in no distant time.
He said that so far the agency had in its custody about 100 victims trafficked for prostitution from both states with one confirmed to be HIV positive.
The Zonal Commander lamented the alarming rate of human trafficking and illegal migration over the years in spite of the ills associated with the trend, hence the need to take the campaign against the trend to schools.
According to him, the pains of human trafficking and illegal migration far outweighs the benefit of those trafficked.
He said that major reasons people gave for illegal migration was unemployment and poverty, but regretted that most victims did not live to enjoy the wealth they made.
Nwanwenne further said that human trafficking went beyond sexual exploitation, as human organs were now being harvested from unsuspecting victims.
He admonished the students to shun the quest for quick money and the urge to travel abroad and called on parents to stop mounting pressure on their children to travel overseas and make money for them.