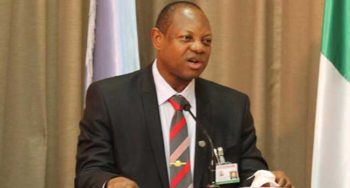 The Presidency on Tuesday reaffirmed its determination to stabilise and develop the Niger Delta region through peace and confidence building process.
The Special Adviser to the President on Niger Delta Affairs, Brig.-Gen. Paul Boroh (Rtd), gave the assurance in an interview with newsmen in Abuja.
Boroh, who doubles as the Coordinator of the Presidential Amnesty Programme (PAP), said the Federal Government was pursuing the vision through a comprehensive development strategy that include empowerment, agriculture, sports, education and skills acquisition.
The strategy, according to him, also includes training in fashion design and Information Communication Technology (ICT) among others.
The presidential aide said the development strategy had become imperative to build confidence and self-reliance among the Niger Delta people.
According to Boroh, empowerment is granting of power to perform duties and create change.
"To empower youth, therefore, means teaching them about their capacity to control their lives and change society by instilling in them a sense of value.
"That's why this administration is empowering beneficiaries of the programme through a variety of activities that will focus on peace and confidence building.
"We need more of such programmes and it needs to become a critical part of a PAP's culture in the region with so many unemployed youths, so as to create a sustainable development programme and empower the beneficiaries.
"Guiding them to use what their passions and creativity to share positive messages or bring attention to issues they care about will allow them to find purpose within their passion and use the power of their joy to share important messages.
"Providing them with the information and resources necessary for analysing issues that affect their lives and environments will help them become strong strategists on ways to act as change agents in their communities," he said.
According to him, the young people wish to have an assured future, and that empowerment, peace, freedom and justice among others will help them to achieve the desired happiness and be fulfilled.
The Coordinator said to empower anyone for sustainable development three things are involved, the thinkers, builders and sustainer.
According to him, the thinkers are the leaders, stakeholders, clerics and politicians of today, while the builders are the civil society, private sectors and most importantly, the women and mentors.
He explained that the sustainers, who are the youths, are the most important pillars of development; they are the ones to inherit this world the way the older generation leaves it.