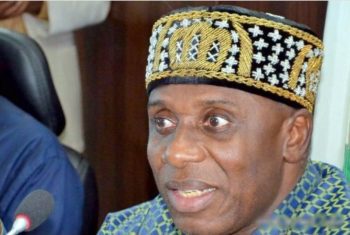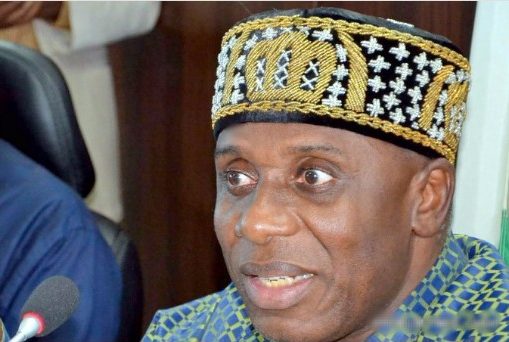 Minister of Transportation, Rotimi Ameachi on Monday said the Federal Government has approved the award of a security contract valued at $195 million (about N60 billion) to an Israeli firm, HLSI Security Systems and Technologies, to procure security equipment and train Nigerian security personnel to tackle crimes on the nation's waterways.
Ameachi, who disclosed this in Lagos at an event to mark this year's World Maritime Day with the theme 'Connecting Ships, Ports and People', said the contract will commence in December and run for three years after which the firm will hand over to Nigerian security personnel.
He said the agreement became imperative given the high charges shipping firms pay for security escort on Nigerian waterways.
According to him, due to insecurity on the nation's waterways, the maritime sector spends $18 million on a yearly basis in addition to high war risk insurance payable by shippers to do business on the waters.
He said the Israeli company was "yet to launch because they are still buying the equipment". 
According to Amaechi, "When you see the equipment on the waterways, people will know they are safe and secured. Mr President has kindly approved that, and that is being done through the Nigerian Maritime Administration and Safety Agency (NIMASA). In the three years, they will train our Navy, our Army and our Police so that we can stop spending money escorting boats and vessels on our waterways.
"Currently, Maersk told me they spend between $15m and $18m annually to those escorting their vessels from one point to another on our waterways. We should be able to deflate that by next year so that people can do their businesses on our waterways without any fear of being attacked or harassed.
"The Israelis have assured us that after the training of our security operatives, such harassment and attacks on our waterways will not happen again. They even said we should hold them accountable if such harassment persists on our waterways after the training. That is one achievement that has happened under our leadership in the maritime sector."
On the federal government's effort to commence movement of cargoes by rail, Amaechi said the government will acquire six locomotives and 100 wagons before the end of December.
"We are launching six locomotives before December. Initially, General Electric said they will pick the cargoes from the ports to Ebute-Metta, but I told them that such movement of cargoes to Ebute-Metta will not work.
"By next week, I will inform General Electric that all cargoes would be moved from the ports, straight to Papalanto in Ogun State. This will start before the end of December. We are doing that with the Nigerian Ports Authority (NPA) and the Nigerian Railway Corporation (NRC)," he said.
On his part, Director-General of the Nigerian Maritime Administration and Safety Agency (NIMASA), Dakuku Petersaide said while the sector has made considerable progress, some reforms are still ongoing to ensure Nigeria maximises the benefits of a blue economy.
He said efforts are ongoing to set up the national fleet, which will be private sector driven.