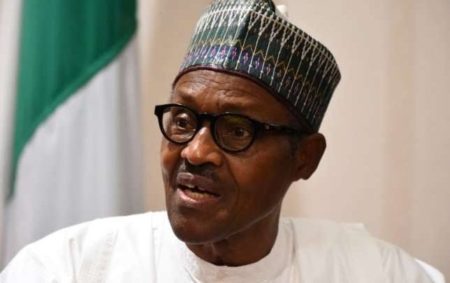 A former Deputy Executive Secretary, the Economic Community of West African States (ECOWAS), Dr Sola Afolabi, has urged the Federal Government to pay attention to the ECOWAS Trade Liberalisation Scheme (ETLS) and Africa Continental Free Trade Area (ACFTA) to promote trade on the continent.
He said Nigeria should to look critically at the agreements and play leadership role in boosting trade on the continent.
Afolabi spoke at a lecture entitled, "The Trajectory of Trans-West African Travel and Trade; 1975 till Date and the Way Forward", on Thursday at the Nigerian Institute of International Affairs (NIIA), Lagos.
The lecture was in commemoration of the 10th anniversary of Inside Watch Africa (IWA), a tourism and socio-cultural magazine.
According to him, nothing is working as regards trade in Africa because past Nigerian Government signed "very quickly but implementing it slowly".
Afolabi said, "ACFTA is specifically our future, it needs a clearer insight because the vision for the trade has to be focused.
"Nigeria has power and influence in Africa because Nigeria was 80 per cent responsible for the liberation of South Africa from white rule and 100 per cent responsible for Namibia's independence, so where is Nigeria today?
"We have no target, rather than a proper plan of action on how to get there, the agreement has weak legs right now and it has to stand on a strong structure.
"ETLS is still the best of all free trade agreement if Nigeria cannot trade well with Benin and Ghana, how are they going to trade well with other countries outside ECOWAS?
"That is why the European Union is strong, not because they loved themselves but because they have safety net by analysing critically before signing any agreement.
"Where is our voice, where is our strength and unity?
Prof. Ayodeji Olukoju, a former Vice-Chancellor, Caleb University, Imota, Lagos, called for intermodal transportation system that would cut across Africaas to boost trade.
"Africa should be connected by rail, water, road and air to move people en mass across the countries as it is done in Europe.
"ECOWAS and Africa Union should cooperate, synergies and collaborate as well as pull resources to execute these projects to unite African people.
"Until this is done, Africa will not be able trade among itself and it will encourage incursion and interventions from other developed continents, Europe, China and others to dominate trade in Africa," he said.
Olukoju, a professor of Maritime History at the University of Lagos, urged Nigeria to take its rightful leadership role in Africa to actualise the dream.
The publisher of the magazine, Oluwaseyi Adegoke-Adeyemo, said the medium was established to promote trade, tourism and socio-cultural issues to unite and mobilise Africans for development.
Copyright Ships & Ports Ltd. Permission to use quotations from this article is granted subject to appropriate credit given to www.shipsandports.com.ng as the source.