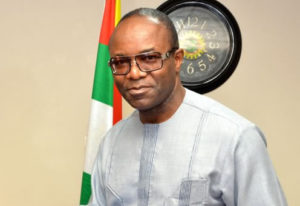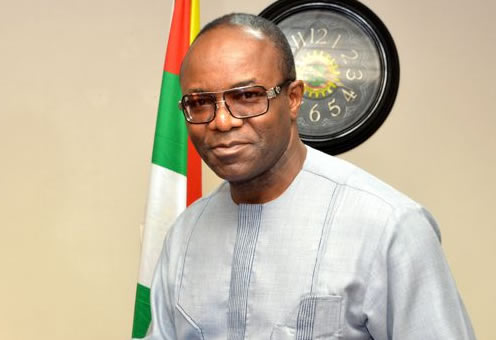 The Minister of State for Petroleleum Resources, Dr Ibe Kachikwu, has said his tenure will work hard to reduce the cost of crude production.
Kachikuwu said this while addressing stakeholders at the National Oil Policy and National Gas Policy consultative forum in Abuja on Thursday.
The minister said, "These things should have been on ground yesterday. A lot of things happening in the industry for so long that it's been taken as a norm.
"If we have these policies in legislation, activities can be regulated.
"We still produce crude at 27 dollars a barrel and sell at 40 dollars. We have to bring it below 18 dollars. No serious nation will do that and make profit.
"Refineries will have to work. If time goes by and Dangote refinery begins, we'll have scraps."
When asked what happened to the Gas Master Plan by a previous administration in 2008, Kachikwu said, "If the gas master plan was that fantastic how come we don't have changes in that sector.
"That means something is fundamentally wrong but I believe no work ever done in life is a waste.
"People who did the Gas Master Plan and the Petroleum Industry Bill did a huge work."
"Where we are headed is to try and free the industry so that it can do its own rule, set its own prices.
"There are few mechanics that we still have to get in place properly.
"We can forget the fact that we still have foreign exchange challenges; we can't forget the fact that income to government is still very tight so you need to see how you balance that but what is important is: what is the objective?
"The objective is still to fully deregulate and we have started that process. It is a continuing process and we will continue fine-tuning it until we get to where we should be."
A stakeholder at the event, who preferred anonymity, said that Nigerians would have to embrace full deregulation one way or the other.
He said, "It is inevitable. The PPMC is groaning. It is not making profit as it should because it bears the burden of importing and sometimes sells below cost price.
"You know if the president had his way, he would like to fix the price of the bread that we eat so it can be affordable for the common man.
However, full deregulation of the downstream sector is important so that the market can determine prices which will be better for consumers in the long run."
Copyright Ships & Ports Ltd. Permission to use quotations from this article is granted subject to appropriate credit given to www.shipsandports.com.ng as the source.