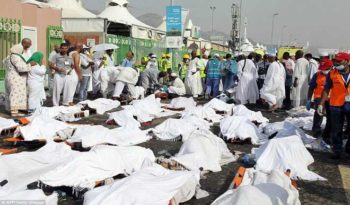 Fighting between rival people-smuggling gangs on Libya's Mediterranean coast has killed 22 people, the International Organization for Migration (IOM) said on Tuesday.
The dead were thought to be migrants rather than smugglers because they were sub-Saharan Africans, IOM spokesman Joel Millman said. More than 100 people were wounded, he told a news briefing in Geneva, citing information from colleagues in Libya.
The latest deaths come in addition to the 140 bodies found on Libyan beaches so far this year, while there have been 477 deaths at sea on the route from Libya.
So far this year 15,760 migrants have arrived in Italy, up from 9,101 in the same period of 2016, while almost 3,000 migrants have been rescued at sea and brought back to Libya, Millman said.
The number of migrants setting off for Italy by boat from Africa has risen more than 50 percent so far this year, after half a million people arrived during the past three years.
Italy is promising to send more migrants who do not qualify for asylum back home, either by force or with their consent.
"This is creating all kinds of activity in the smuggling industry, and apparently that activity has reached the level of violent shootouts that left 22 killed in the last couple of days," Millman said.
He also said 62 Syrians also showed up among migrants arriving in Italy. Syrian refugees have mainly gone to Europe via Turkey and Greece, a route which was effectively blocked last year by a deal between the European Union and Turkey. Fewer than 200 Syrians made the trip from Libya to Italy last year.
"So with 62, obviously we're not setting records, but it could be a shift showing that that traffic has come back across North Africa, maybe coming to Libya again," Millman said.