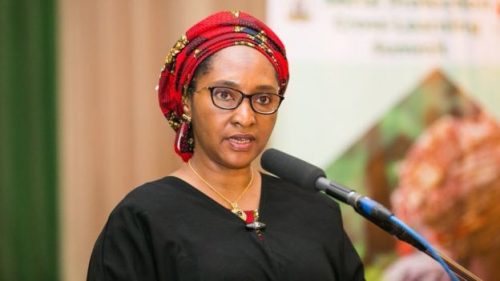 "It is important that the borders were closed at this time because of Nigeria's commitment to AfCFTA (African Continental Free Trade Area)," the Minister of Finance, Zainab Ahmed, has said.
The Federal Government shut Nigeria's land borders with neighbouring Benin Republic and Niger Republic on August 20.
Ahmed, who spoke at the opening of the two-day public hearing on the 2020 budget at the National Assembly in Abuja on Tuesday, said the failure of neighbouring countries to comply with the Economic Community of West African States (ECOWAS) protocols, which they committed to upholding, has negatively affected Nigeria's economy.
"The benefit of the closure of the borders is not only about revenue. Yes, we have seen incremental revenue but the reports we have seen also indicates that there has been enhanced security. It means the porosity of our borders was allowing arms to come in as well as harmful drugs that affect us, especially our children," she said.
The African Continental Free Trade Area aims to create a single continental market for goods and services, with free movement of business persons, investments and a single currency across the continent.
Nigeria signed the agreement, which is expected to boost regional trade and allow companies to expand and enter new markets, in July this year.