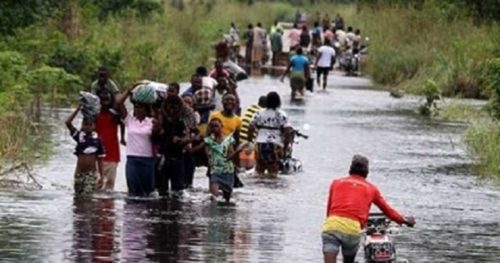 Seven communities in Jigawa on Monday received 10 boats from Guri Local Government Area of the State ravaged by recent floods in the area to ease transportation.
The communities are Zugobia, Alanjo, Zuba, Giryo, Furgi, Galdimari and Una.
Presenting the boats to the communities in Guri, the council's secretary, Alhaji Muhammadu Hasssan, expressed optimism that the boats would ease the movement of people and goods.
Hassan said no fewer than 5,000 sacks had also been distributed to the communities for erecting sandbags embankment in the areas.
The scribe urged Community Based Organizations (CBOs) in the area to take active part in the project aimed at controlling flood disaster.
Receiving the items on behalf of the Una community, Alhaji Tsalha Idi, commended the council for its effort aimed at saving the lives and property of the people.