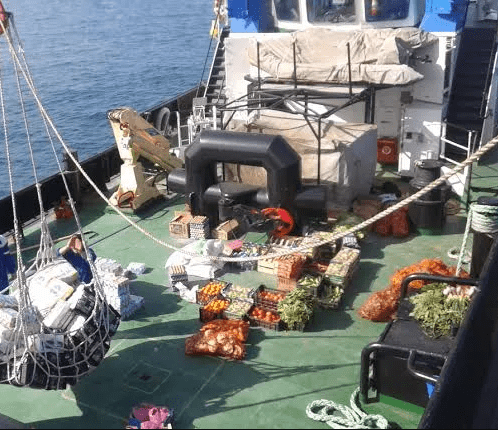 A former president of the Nigeria Licensed Ship Chandlers Association, Anthony Ebuehi, has said that many multinational shipping lines calling at Nigerian ports do not accept the services of members of the association.
A ship chandler is a person or organisation that deals in supplying required commodities including food items and groceries to a vessel and its crew.
While speaking with SHIPS & PORTS in Lagos on Tuesday, Ebuehi said ships calling in West Africa prefer replenishing their stocks in neighbouring countries.
"Our major problem in this sector of the industry is that foreign ships are rejecting our stocks. Their complaint is that Nigeria is not a conducive environment to get stocks. And the same set of ships would go to other neighbouring ports to get the same stock. This is almost making our profession useless," he said.
He also said that the ship chandelling vocation in Nigeria has been infiltrated by quacks due to lack of regulation.
"NIMASA also has a huge share in the blame. We have requested their intervention in order to regulate the operations of chandlers here at the port. At least, if they are in charge, they would be able to separate professionals from the untrained," Ebuehi said.