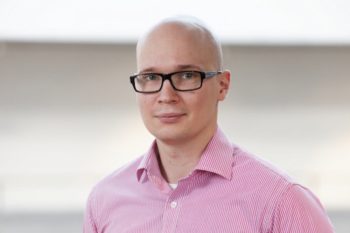 As the debate over future fuel choices rages on naval architect and marine engineering firm Foreship believes owners will turn back to high sulphur heavy fuel oil by 2030 with 30% of owners opting for scrubbers.
While LNG is gaining traction as alternative fuel Foreship noted there were only 100 LNG powered vessels in service today and the number would likely be significantly below 500 when the 0.5% sulphur cap comes into force in 2020. In terms of scrubbers shipyard capacity would allow a maximum 3,000 – 4,000 vessels fitted with such equipment by 2020. This would leave most owners in 2020 opting for 0.5% sulphur content heavy fuel oil, but over time Foreship sees more owners choosing scrubbers.
However with low sulphur HFO blended from HSHFO and distillates, HSHFO will remain available as a marine fuel for use with scrubbers and  could also be a substitute fuel in gas powerplants in former Soviet countries, or a coal substitute.
Foreship head of machinery department, Olli Somerkallio said that this would change the pricing dynamic of HSHFO: to compete with coal, prices would have to be relatively low, resulting a return to favour of HSHFO as a marine fuel.
"This will have a significant impact on the ROI of scrubbers in the future," said Somerkallio. Foreship forecasts that by 2030 some 30% of owners would opt for scrubbers so as to use HSHFO.
Copyright Ships & Ports Ltd. Permission to use quotations from this article is granted subject to appropriate credit given to www.shipsandports.com.ng as the source.