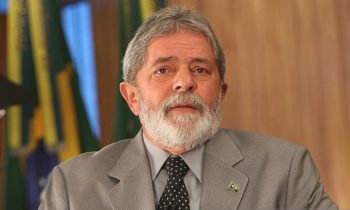 A court in Brazil on Wednesday found the country's former president, Luiz da Silva, guilty of corruption and money laundering and sentenced him to almost 10 years in prison.
The verdict is a shocking reversal of fortune for da Silva who wielded far-reaching influence across Latin America for several years.
Luiz da Silva was the president of the largest country in South America from 2003 to 2010.
Sergio Moro, the judge who delivered the judgement, said da Silva's actions were part of a "scheme of systemic corruption" in Petrobras.
"The president of the republic has enormous responsibilities," Judge Moro wrote. "As such, his culpability is also" enormous when he commits crimes, he added.
The former President was convicted for receiving $1.1 million, alongside his wife, in improvement and expenses from a construction company in exchange for contracts from the state-owned oil company, Petrobras.
The scandal alongside several others led to da Silva's successor, Dilma Rousseff, being impeached from office by the country's Senate last year.
He has dismissed the allegation as a "farce" and has announced he would run for the country's presidential election next year.
Though he can appeal the conviction, it will, however, pose a serious obstacle for a possible political comeback.
His conviction is a continuation of the move by the country's judiciary to purge the country's political class of corruption.
Last month, the incumbent president, Michel Temer, was also charged with corruption.
Copyright Ships & Ports Ltd. Permission to use quotations from this article is granted subject to appropriate credit given to www.shipsandports.com.ng as the source.