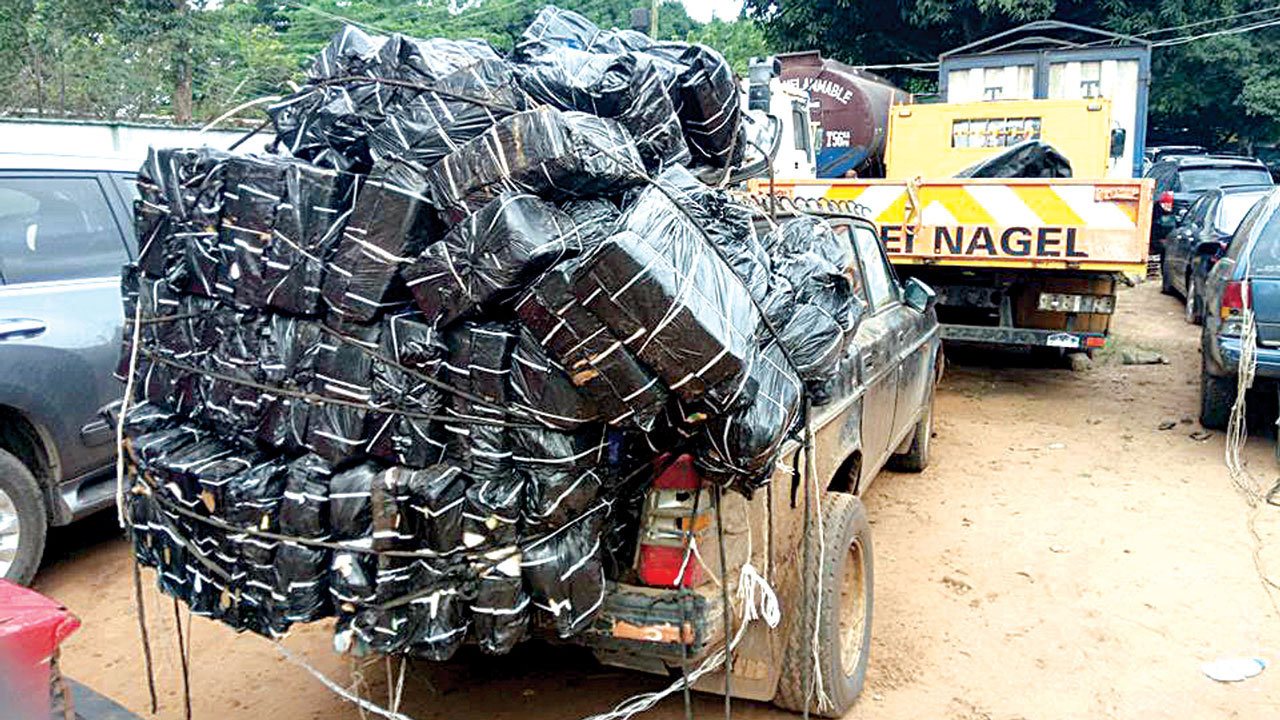 The Federal Operations Unit, Zone A Ikeja of the Nigeria Customs Service has disclosed that it arrested 107 suspects in connection with 596 different seizures within the first half of 2018.
According to a statement made available to SHIPS & PORTS DAILY by the Unit spokesman, Jerry Attah on Sunday, the various contrabands have a Duty Paid Value (DPV) of N8.6 billion.
Attah said that out of the N8.6 billion, N405 million was recovered from duty payments and demand notices on vehicles and general goods that tried to cut corners from seaports, airport and border stations through wrong classification, transfer of value, and short-change in duty payment that are meant for the coffers of the Federal Government.
Among the seizure were, "34,652 foreign parboiled rice (equivalent to 58 trailers); 167 units of exotic vehicles (Toyota Prado/Lexus; bulletproof), Toyota C-HR , Toyota Camry LE, Toyota Prado(s), Toyota Hilux, Ford F150, Pajero Jeeps, Mercedes Benz ranging from 2015-2018 models respectively); 8,987 cartons frozen poultry products, 4,586 jerrycans of vegetable oil, 3,463 cartons of different pharmaceutical/medicaments, 370 parcels/98 sacks of Indian hemp weighing 1,350kg, and various general merchandise.
"Remarkably among the seizures within this period, was the interception of 460 sacks of pangolin scales weighing 12, 264 kg and 218 elephant tusks, making it the highest seizure of such endangered species in the history of Federal Operations Unit Zone A.
"This seizure among others brought a lot of accolades to us from the Comptroller-General of Customs Hameed Ibrahim Ali and his management team. To crown it all was the visit by the Minister of State for Environment; Mallam Ibrahim Usman accompanied by the United Nations charter on CITES delegates led by Mr Juan Carlos who is the Chief Legal Affairs, CITES Headquarters in Geneva, to inspect the seized items and make necessary recommendation to its headquarters.
"The Minister commended the FOU for that great seizure. The UN delegates also promised their support to provide necessary training towards combating such illicit trade on endangered species, so that such harmless animals don't go into extinction. The seized pangolin and elephant tusk alone is valued at N2.7 billion with two Chinese nationals as suspects," he said. 
The statement quoted the Controller of the Unit, Comptroller Muhammed Uba, as saying that the Unit in ensuring full implementation of the Government policy banning the importation of rice through land borders, had re-strategized its operational modalities and beamed our searchlight at the creeks, waterside, and at various locations in the Southwest zone of the country.
He vowed that the Unit will continue to make sure smugglers within its areas of jurisdiction count their losses until they repent from sabotaging the economy.
The Comptroller expressed appreciation to the Comptroller-General of Customs and the entire management, as well as the Nigeria Army, Police, DSS among others, noting that this feat couldn't have been possible without their logistics support.
He also charged his officers to be diligent in performing their statutory responsibilities; most especially in the area of anti-smuggling operations, by making sure all revenue linkages are blocked.