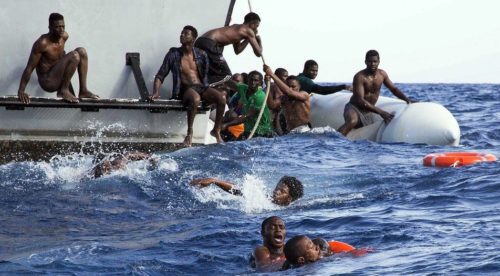 Turkish coast guard has said three women including a baby died early Tuesday when a boat carrying 15 Iranian and Afghan migrants capsized off the northwestern coast of Ayvacik in Turkey.
According to the coast guard, 11 remaining migrants onboard the boat were rescued in a search and rescue operation.
All four victims of the boat mishap were from Afghanistan while the boat was said to be heading to the Greek island of Lesbos when the incident occurred.
The island is seen as a gateway to Europe by migrants. Thousands of refugees on the island are facing worsening living conditions and growing frustrations from locals.
Turkey became one of the main launch points for migrants taking the sea route to European Union territory in 2015, many fleeing conflict and poverty in the Middle East and Africa. The movement was drastically curtailed by a 2016 accord between Ankara and the EU.