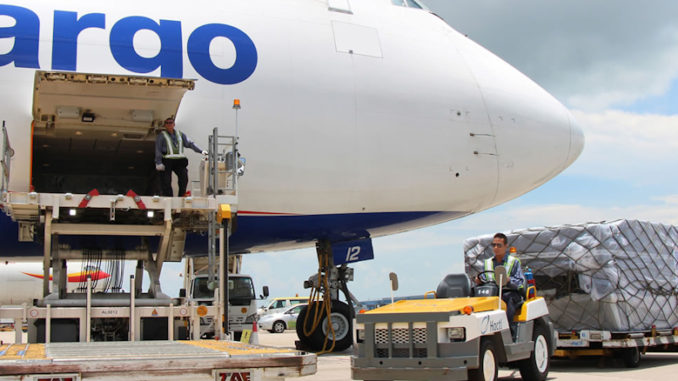 The International Air Transport Association (IATA) released data for global air freight markets showing that demand, measured in freight ton kilometers (FTKs), rose 2.3% in August 2018, compared to the same period the year before. This pace of growth was unchanged from the previous month but was less than half the five-year average growth rate of 5.1%.
Freight capacity, measured in available freight ton kilometers (AFTKs), grew by 4.5% year-on-year in August 2018. This was the sixth month in a row that capacity growth outstripped demand growth. Yields, however, appear to be holding up.
Growth is being supported by a number of factors, including buoyant consumer confidence, an upturn in the global investment cycle and growing international e-commerce. However, demand is being negatively impacted by three factors namely a broad-based weakening in manufacturing firms' export order books, with export order books in Europe, China, Japan and Korea falling in recent months; longer supplier delivery times being reported by manufacturers in Asia and Europe, the top two global trading areas by volume, which means that they have less need for the speed afforded by air freight; and risks to global trade from the recent escalation in trade tensions.
"August demand for air cargo grew at 2.3%, unchanged from the previous month. Buoyant consumer confidence, the growth of international e-commerce and the broad-based global economic upturn are behind the growth. But there are downside risks. Order books are weakening and supply delivery times are lengthening. And the growing trade tensions are a specter over the industry. The early focus of tariffs was not on products typically carried by air. But as the list of tariffs grows so does the air cargo industry's vulnerability. And, we can expect souring trading relations to eventually impact business travel. There are no winners in trade wars," said Alexandre de Juniac, IATA's Director General and CEO.
The IATA data showed that all regions reported year-on-year demand growth in August 2018, except Africa which contracted. All regions reported that capacity growth exceeded growth in demand.
African carriers in particular saw freight demand contract by 7.1% in August 2018, compared to the same month last year. This was the fifth time in six months that demand contracted. Capacity increased by 6.0% year-on-year. After a peak in demand at the end of 2017, seasonally-adjusted international freight volumes have stopped declining in recent months. However, they remain 8% lower than the November 2017 peak, even as demand conditions on all key markets to/ from Africa remain weak.
Copyright Ships & Ports Ltd. Permission to use quotations from this article is granted subject to appropriate credit given to www.shipsandports.com.ng as the source.