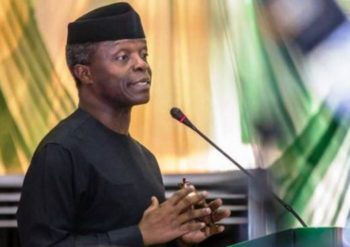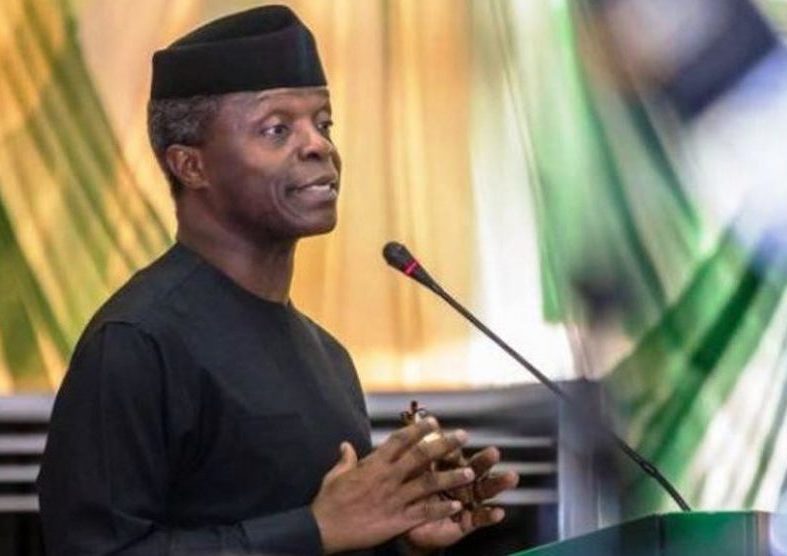 By Patience Danjuma 
Vice President Yemi Osinbajo has disclosed that the global investments in Nigeria has increased from $908 million in the first quarter of 2017 to $4.1 billion now.
He made the remark in a media chat on Thursday at the World Economic Forum in Davos, Switzerland.
On the claim that the security situation in Nigeria is a deterrent for global investors, he said, "Global investors are coming. As a matter of fact, we are doing much better than ever before. If you look at the difference between Q1 of 2017 and now, there is a lift from $908 million to $4.1 billion.
"There is no deterrent. I think that global investors understand that there are security challenges everywhere and that so long as you are able to provide enough grounds for people to believe that, by and large, there is safety. Look at what is going on elsewhere in the world, security is a challenge everywhere. The duty of government is to ensure that security is maintained as robustly as possible.
"Sometimes by the very nature of security concerns, if something is happening in the Delta or up North somewhere, it really does provide a challenge for security agencies, but it is an opportunity to beef up security.
"We are recruiting policemen, we are even trying to build up the army and recruit more people into the army. For instance, if you look at what happened during the clashes in Southern Kaduna, we had to locate a military formation there. We may have to do that in several other places, locating military formations where we find communal violence. Security is dynamic; you have to keep working at it," he said
On the threat by the Niger Delta Avengers to resume attacks, he said, "Let me say that we are in constant consultations with all of the groups in the Niger Delta, but more importantly, we are working on all of the issues that we agreed with PANDEF. We are engaged with the groups; we have opened the Maritime University, we are working hard on the Modular Refineries which we hope will be a replacement for some of the illegal refineries and also create opportunities in the Niger Delta.
"We are in constant consultations, there are many groups in the Niger Delta, including the Niger Delta Avengers, and we are in constant consultations."
On the major takeaways from the several bilateral meetings he attended, he said "I think the major thing is collaboration, which is really where everybody is at. The world has become a much more interconnected place. There is really little that is being done in Nigeria that doesn't have some kind of either regional or global impact in the world.
"A lot of what we are talking about is collaboration; economic collaboration, collaboration against terrorism and all manners of extremist behaviours. That is what I am taking away."
Osinbajo added "You don't sign agreements here; all you can do is what I have said. Talk about what can be done, in what areas we can cooperate, what are the best and easiest ways of working together. You can't wait to sign conventions; the world is moving far too quickly, the issues are so dynamic."
Speaking on the US's welcome for a weaker dollar in Nigeria, Osinbajo said "We are naturally concerned about currency issues everywhere, but a weaker dollar does not necessarily hurt us (Nigeria).
"We are concerned most about ensuring our exports are cheaper. Our concern is how to make ourselves competitive with our foreign exchange. So we have to deal with our own currency issues, ensure our currency is stable and adequate to meet with the challenges posed to us at this time. We are more concerned about sorting ourselves out and remaining competitive."   
Copyright Ships & Ports Ltd. Permission to use quotations from this article is granted subject to appropriate credit given to www.shipsandports.com.ng as the source.