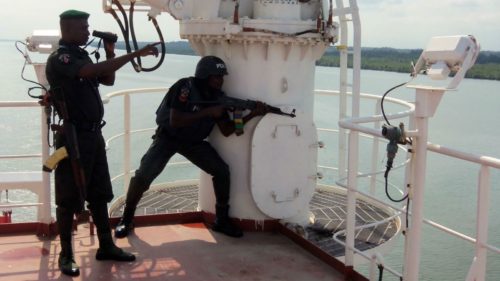 Clearing agents under the aegis of the Association of Nigerian Licensed Customs Agents (ANLCA) has called for the merger of the Maritime and Port Authority police commands into a single entity.
Vice President of the association, Kayode Farinto, made the call in Lagos on Monday, while reacting to a statement by the maritime police command that it would not stop blocking of containers even after they have been duly released by Customs.
Farinto who condemned the justification of the police, stated that the police has become a clog in the wheel of cargo clearance thus hampering smooth trade facilitation at the ports.
According to him, the statement from the police was only concocted to make its illegalities look legitimate before stakeholders even as he noted that every query on container should be directed through the Nigeria Customs Service in line with the Customs Excise Management Act (CEMA).
"We have carefully studied the press release by the maritime police and believe that the Nigeria maritime police are just making the illegal act of stopping of consignments from delivery to look legitimate before the stakeholders.
"In view of this, we wish to reiterate that the Nigeria maritime police are becoming a clog in the wheel of cargo clearance which negates the presidential directive on the ease of doing business.
"When the police have information on any consignment, such information should be shared with the Nigeria Customs Service as empowered by CEMA not minding the fact that the Nigerian police are part of examination of all cargoes," Farinto said in a statement.