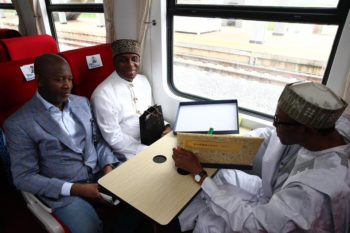 President, Young Professionals forum, an arm of the Chartered Institute of Logistics of Transport (CILT) Usman Shuaib has advised the Federal Government to appoint technocrats to head agencies in the transport sector.
Speaking in an interview with SHIPS & PORTS DAILY in Lagos, Shuaib, a transport and logistics expert said the major problem of the industry is that of poor management and infrastructural deficit stating that the solution to address the problem and many other challenges bedevilling the sector is to get the right technical people to do the job.
"One of the key things government should do is to be consistent in giving more of the people with the requisite knowledge and technical know-how the opportunity to man the industry. The problem of the industry as of now is management and infrastructure deficit.
"There are many challenges in our sector and one of the key solutions to that challenge is the ability to identify the gap and the gap that exists for now is that of capacity building, to get the right technical people to do the job," he said.
He added that the government should put in place consistent policies that will encourage local operators in the shipping sector.
According to him, the transport sector has been denied the opportunity of championing Nigeria's yearnings for economic diversification.
"We have done so much on the other sectors of the economy but the transport that has the capacity of championing the yearning of the diversification of the economy has not been given the opportunity. It could be the answer to the problem that is bewildering the nation and holding the nation back," he said.
Shuaib also called on the government to put in place a well integrated intermodal transport system.
Copyright 2016 Ships & Ports Ltd. Permission to use quotations from this article is granted subject to appropriate credit given to www.shipsandports.com.ng as the source.