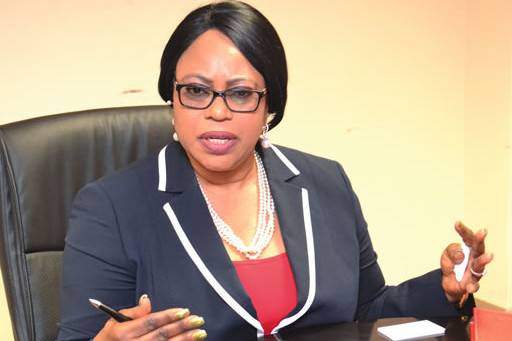 The Chairman, Seaport Terminal Operators Association of Nigeria (STOAN), Princess Vicky Hasstrup, on Friday said inconsistent government policies is responsible for the diversion of Nigeria-bound cargoes to the ports of neighbouring countries. 
Speaking at the Taiwo Afolabi Annual Maritime Conference at the University of Lagos, the STOAN Chairman also said high Customs duty on select goods and the depreciation of the naira all combined to increase the cost of doing business at the nation's seaports. 
She said, "The truth is that the Federal Government is the problem. I am not blaming this present leadership because the whole thing started from time immemorial that there was no sincerity on the part of government itself. If you look at what is happening in Apapa today, there is no enabling environment and the terminal operators are losing money.
"We have invested heavily in port operation but what do we get back in return? In 2006, when we took over the operations of the port, dollar was N125 but as at yesterday (Friday), it was N362. By implication, our cost of operation has increased by almost 400 percent. What was customs duty on cargo in 2006 and what is it now? Is it still the same thing? 
"Why are we then shouting terminal operators? Cargoes are being diverted today not because of terminal operators but government policy somersault."
The CEO of Sifax Group, Dr. Taiwo Afolabi in whose honour the lecture was held, corroborated the STOAN Chairman's comments. 
He said, "I recall as an industry player myself that the exchange rate of the naira to the dollar in year 2006 when we became port concessionaire was between N125 and N131 to the dollar. How much is the exchange rate today? 
"Since many of the obligations of the terminal operators are expected to be discharged to the lessee in dollar, how much naira will be enough today to purchase the required dollars, 12 years after the port concession? How do you generate that amount of naira in today's national economy?" 
Chairman of Port Consultative Forum, Otunba Kunle Folarin, while speaking at the event, called on the government to implement without delay all agreed processes and terms of the port concession agreement including the provision of modern port infrastructure.
He said to reduce port cost, there is need for government to review some of its policies to reduce Customs duties and taxes, which he said accounts for over 70 percent of the total port cost for a given cargo unit.
He said, "Port cost is a critical factor in the cost of doing business at the ports and not only port charges which relates to tariffs, levies and taxes. Computed cost of delays, documentation process, corruption, bureaucracy and lack of political will are some of the issues that created the problems and will continue to affect the achievements of the (port reform) objectives.
"Concessionaires obligation are not to replace the responsibility of the port authority, a modern productive infrastructure is an element in a landlord model. The NPA (Nigerian Ports Authority) still exists and hence, they should carry their responsibility."