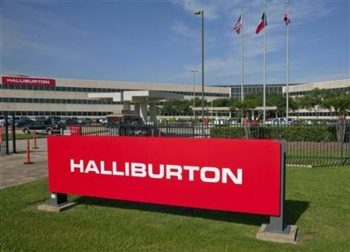 Oilfield services provider, Halliburton Co's quarterly revenue jumped 24 percent on Monday as higher oil prices encouraged U.S. oil and gas producers to put more rigs to work.
The company's revenue rose to $6.15 billion from $4.96 billion.
Net profit attributable to Halliburton rose to $511 million, or 58 cents per share, in the second quarter ended June 30, from $28 million, or 3 cents per share, a year earlier.
The company took a charge of $262 million in the year-ago quarter.
Agency Report