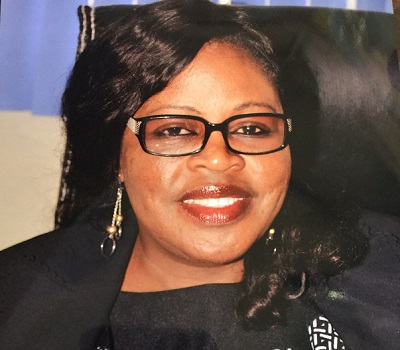 Outgoing President, Women's International Shipping and Trading Association (WISTA) Nigeria, Mary Hamman, has said that she does not have any anointed candidate among the candidates jostling to succeed her as the next of President of WISTA Nigeria.
Four candidates, Victoria Tarfa, Eunice Ezeoke, Tosan Edodo-Emoren and Obiageli Obi are vying for the WISTA Nigeria President position in an election scheduled to hold on Thursday February 20.
Hamman, who spoke in an exclusive interview with SHIPS & PORTS, assured that she was for all the aspirants vying for the position of President, adding that whoever emerged in the election would get her support. 
She said, "I don't have a special person among the candidates. Everybody is my friend. I have only one vote so I can't say I would put two persons in place as the president. It is a secret ballot and on the day of the election everybody will vote.
"Talking about the position of the president, at first I thought I was just holding a position, I did not know I was holding gold as the president because if the position is not seen as gold, how can four people want one position and nobody is bulging or ready to negotiate?  
"We have position for Vice President but nobody is contesting for that except one of us but the other four want the position of president. We can only have one president and any of the candidates with the highest vote will emerge. I promise I will be there for them,"
Hamman, who has served the association as president for four years and in different capacities in the past 15 years, urged the incoming president to build on the achievements recorded during her tenure and ensure that all members are carried along in the association's activities.      
"For the incoming president, she should not crush everything that has been set in place. If she continues where we are leaving it now, I believe she will excel. I did not pick WISTA the way it is today, I brushed it, combed and tied ribbon to it and made it look beautiful. So if the present WISTA is not dirty, I expect that the new president will continue to brush it and make it look beautiful.
"She also needs to carry everybody along because women generally do not like to be left out in what is happening. If your team does not know what you are doing, you will not progress because others will put you down. But if you involve them in what you are doing, they will contribute and work together with you" she said