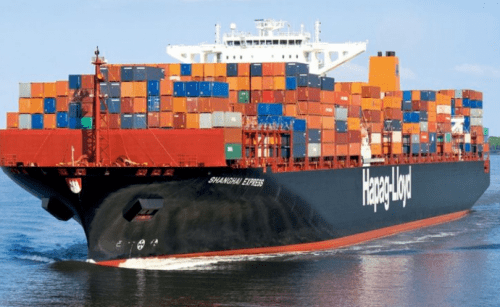 Hapag-Lloyd has released a short film to celebrate 50 years since the merger that created what has become one of the biggest names in container shipping.
September sees the German line celebrated 50 years since the merger of Hapag and North German Lloyd to become Hapag-Lloyd.
The two rival companies came to together to enter the nascent container shipping business founding the joint subsidiary Hapag-Lloyd Container Linien GmbH in the late 60's. In autumn 1968, the 736 TEU vessels Weser Express and Elbe Express inaugurated the first European fully containerised service across the Atlantic to New York.
With the rapid growth of container shipping large scale fleet replacement meant investments that too much for a single company leading to the merger and creation of Hapag-Lloyd in 1970.
Today Hapag-Lloyd has around 240 vessels and 120 liner services worldwide.
"Today, we rank among the largest container shipping lines worldwide. The triumphal march of the container, which the higher-ups at North German Lloyd and Hapag already predicted back in 1970, is still unstoppable. About one in every 10 containers transported on the seven seas today is on a Hapag-Lloyd vessel," Hapag-Lloyd CEO, Rolf Habben Jansen, said.