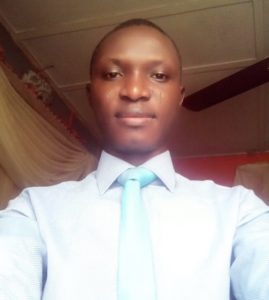 No, because so many hopes were raised but at the end nothing to show for it in the year 2017. Although, efforts were made to stabilise the economy, after the biting period of recession but it was not noticeable. Positive things should have happened in 2017 according to the budget but it was under-performed.44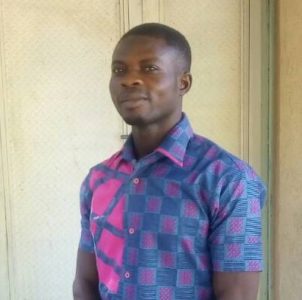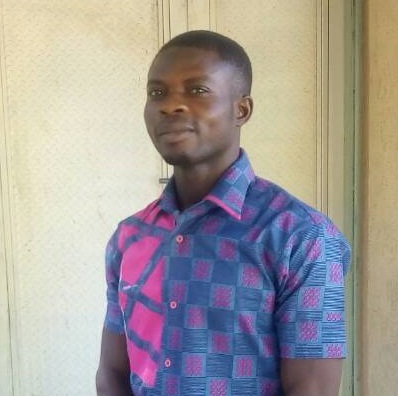 Personally, I am grateful to God for the giftof lifebut sincerely speaking, year 2017 is one of the toughest years I have ever seen. Most especially in Benue state where I come from, the Governor wasable to pay May salaryout of the 6 billion nairahe got from the FederalGovernmentin December 23rd. That is to say that seven months' salary will be carried over to 2018. This condition has subjected so many families to absolute predicament in terms of hunger, poverty and all kinds of diseases.But I can only commend the President for the N-power program and the security of the country.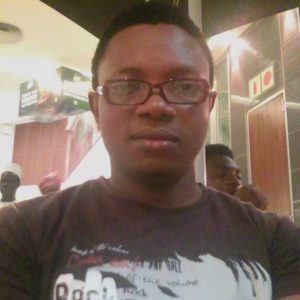 No, it has not been a good year, positive development evaded Nigeria illusively in 2017 and our high hopes were shattered. Corruption by few elites unleashed stress, anger, hunger, pains, violence, sorrow, and even deaths on hapless Nigerians. Unemployment has also assumed horrible dimensions today. But government tackled security and corruption appreciably well. Greedy oil marketers are at it again with no permanent solution in sight. It's time to repent and let sleeping dogs lie at least for once.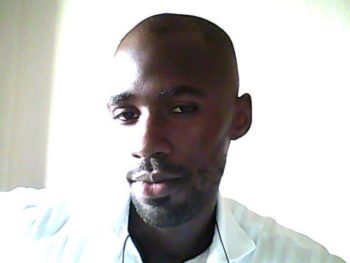 It has been a very positive year, though it came with its challenges. The recession, the high surge of FX and security challenges faced in the country. Overall, it has been a successful year for me and by God's grace it will end well.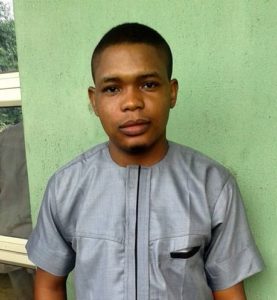 I would say no because so much has happened in the year 2017 both good and bad but the bad is more than the good which has affected citizens of the country negatively. No security, electricity, unemployment, fuel scarcity every year and the present ruling government can bark, but cannot bite. How many well-investigated rich cases and those found guilty are slammed in prison with their assets confiscated? People will say there is development in some areas; I feel there is no development, when "corruption is fighting back with full might". Our economic growth ought to be a source of serious concern because we are suffering in Nigeria.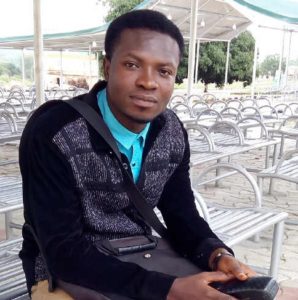 2017 has really been great for me. I have lots of experiences both good and bad but I realised those experiences came to make me strong and learn more about God's love for me. Nigeria is a great country;I can never live in any other country than Nigeria. Personally, I have learned not to complain about our dear country (Nigeria). The problems are there and we identified and understood them well. I am sure it is going to be better someday, maybe in another generation, no one can tell. Many times it has been hard but even in the middle of all those times, I wasn't moved one bit. I am just glad and grateful to God. I sincerely hope that next year will be better.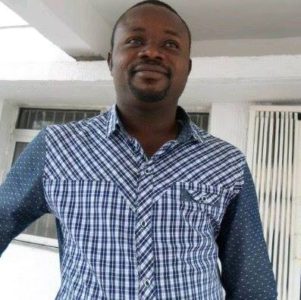 2017 has been totally negative. Our electricity has been at best epileptic,no thanks to generator sellers. Suicide bombings, kidnappings, high cost of living and price of food, smuggling, illegal migration, Fulani herdsmen atrocities, police brutality, religious bigotry, arms proliferation and recently fuel scarcity marred 2017. We must go back to honesty, patriotism, truth, love, unity to get the best come 2018.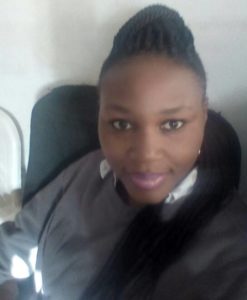 Yes, because for me, every year is a good year. No doubt it could have been better but as long as I have life and good health, I am good. As for Nigeria, I don't really know whether we are progressing or regressing. I feel we are stuck in the middle, hoping for a better tomorrow. The incidents of insurgency, hike in fuel price, stories of corruption and the continuous problem of power supply makes us wonder if there's any hope for the common man. Nonetheless, I think we should keep pressing on in our little corners of the world.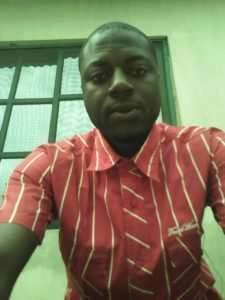 2017 has brought much achievements but has given me more experience on how to do things and it has given many notion about what life is all about and how to relate more with people. It made me to know those that really like and dislike me. It taught me how to achieve whatever mission I have in mind.It also made me to know a special thing about myself which has really helped me in getting favour from people through the Almighty. I believe 2018 will be full of achievements because I really need to step up next year. I will say in all, I had a favoured 2017.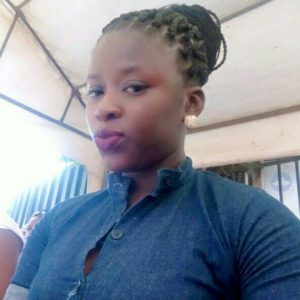 I would say yes because I have enjoyed good health, got promoted at work, enjoyed the progress in my family, my standard of living improved, I got married, peace of mind, my business flourished, improvement in our economy.However,let me mention why 2017 was not fair. It was due to high cost of living which is being faced by almost everyone in this country.Poor economic situation, people managing from the little they get and little improvement in security.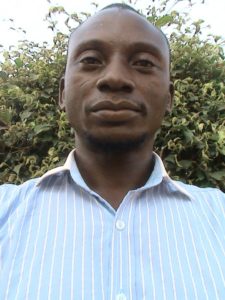 I feel the year 2017 was a complete standstill and no development at all. No electricity and stupendously bad roads to the eastern side of Nigeria. These are the basic indices for measuring development. If we don't have improved electricity, can small businesses grow and compete globally with those countries where electricity is not taken for granted? Cost of transportation continues to escalate as vehicles are maintained at prohibitive costs to be on the road. Potable water is just like a dream to Nigerians. Governments at all levels should wake up to their responsibilities in 2018.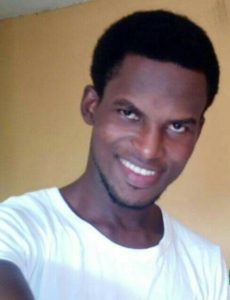 Yes, it has been good for me, my family, friends and loved ones but for our country, not too good enough.Recently, no pipelines burstin the Niger Delta.Fresh agitations have been curtailed and there is a desire by the Federal Government to look into an increase of the minimum wage. However, the fight against corruption needs to be overhauled and our criminal justice system empowered. Strict adherence to the federal character principle should be respected and enforced by all. More jobs need to be created as well as a more productive private sector.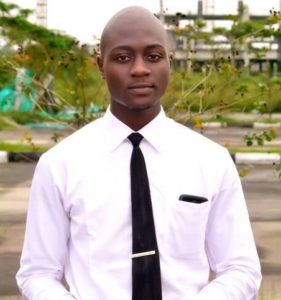 I will say I am grateful and all thanks to the Almighty for everything but concerning the economy of our country it has not been a good year.  Citizens are faced with so much suffering, where most State Governors cannot pay workers' salary, poor delivery on the political promises, and various security challenges that have hindered the peace and infrastructural development. Yes, the present government is fighting hard to retrieve some stolen wealth, but they should also work very hard in developing the economy, strengthening the local currency, and introducing social welfare to lessen the pains of the citizens. Now we need economic experts and development policies that will be able to drive us to the desired promise land in 2018.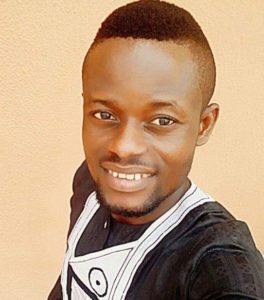 2017 has been a good year for me and for the country because development in Nigeria has been positive in 2017. Like it or not, both the rich and the poor have learned something about what life is all about. Despite thefact that there is poverty, majority have learnt to be contented with what they have. The wastage of resources Nigerians are known for is no more there. I will say the change agenda has been embraced and is working well for the country.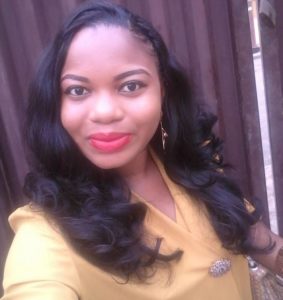 The year 2017 has been good to me, family and my friends but specifically on the economy of our country, it has not been. Despite media reports and progress updates by the current administration, development in Nigeria this year is nothing to write home about. The number of youths empowered by the ruling administration is too negligible to stop those migrating to Europe in search of greener pastures, and the economic initiatives are yet to create any major ripple effect. Worse still, corruption still persists. There is still a long way to go in Nigeria.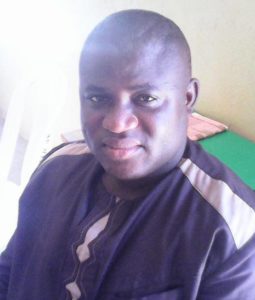 It has not been a good year for me and I am sure likewise for others too because the country is getting worse and worse. I hear people say things have improved but I see a disconnect between what is being said and reality. Poverty has increased, many more people can't feed, pay hospital bills or children's school fees. There is an urgent need to improve the existing environment for businesses to thrive and assist the citizens to access basic quality social services.
Copyright Ships & Ports Ltd. Permission to use quotations from this article is granted subject to appropriate credit given to www.shipsandports.com.ng as the source.