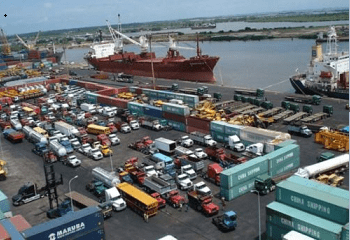 Truck owners under the aegis of the Council of Maritime Transport Unions and Association (COMTUA) have disassociated themselves from the planned withdrawal of truck services at the nation's seaports.
COMTUA is made up of National Association of Road Transport Owners (NARTO), Road Transport Employers' Association of Nigeria (RTEAN), Maritime Workers Union of Nigeria (MWUN), National Union of Road Transport Workers (NURTW) and Amalgamation of Container Truck Owners Association.
The Association of Maritime Truck Owners (AMATO) had on Monday said it would not rescind its decision to embark on strike in protest extortion until the presidential taskforce controlling traffic in Apapa is disbanded.
But speaking with SHIPS & PORTS, Vice Chairman of NARTO, Dry Cargo Section, Inuwa Abdullahi Muhammed, said members of COMTUA agreed to suspend the planned strike following intervention by the Nigerian Shippers' Council.
The Executive Secretary of NSC, Hassan Bello, who also confirmed the development to SHIPS & PORTS, said operational challenges raised by the haulage operators including extortion would be addressed by the Council.
He said, "We met with the transporters union at the Shippers' Council headquarters and we have been able to look at the issues raised. Some are germane and genuine so we would address it using the meeting of heads of maritime agencies forum and we have already started.
"The issue of extortion cannot be overemphasized but we also need to make sure that the roads are done. It has been slow but our intervention had ensured they did not embark on the strike.
"What we are going to do is on intelligence. Shippers' Council has already gone round to know what is happening as far as extortion is concerned. So we have a report we are working on. We have also noted that it takes two to tango so the truckers should not be intimidated.
"They have a formidable organisation so they should stop giving bribes and this was agreed. For some time, the truckers are not operating on the same parity, one is stronger than the other but we are looking at that and we have made wide consultation on what to be done," he said