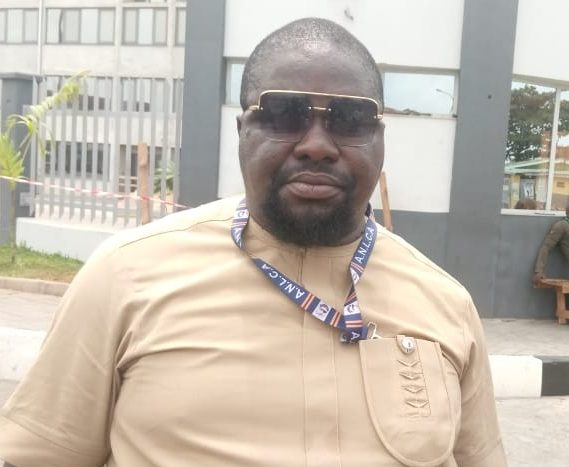 How do you expect an agent who has not worked in the last two weeks not to be affected by the strike? Apart from my business, this industrial action is affecting the economy itself. There was a claim that the government has lost over N200 billion and even the ships that are supposed to berth; many of them are being berthed in Cotonou awaiting the signal to berth in Nigerian port. So, it affects every sphere of the economy. If the economy is affected, definitely it will boil down to individuals. It's really affecting us but we will not be deterred because if we say we should go on with the VIN policy and the way it is being implemented, we are in for more problems and chaos.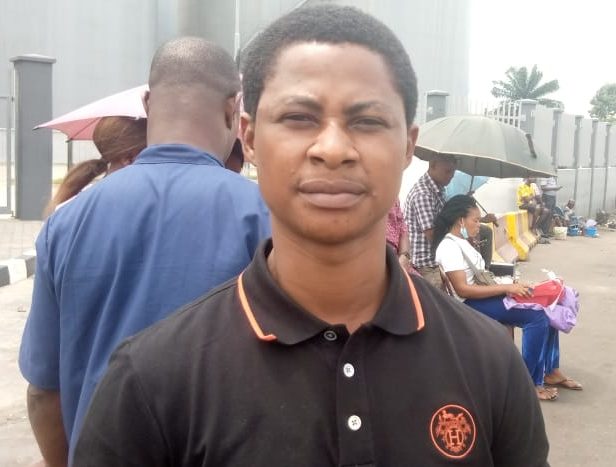 As you can see, everywhere has dried up; no truck is either going out or coming in because that's the mandate. Most of the consignments we have, being a logistics company, have not been delivered and that means demurrages accrue. People are finding it very difficult to meet up with the standard of living. Most of the agents here in the port depend on daily living. Since the inception of this protest/strike, things have not been easy. We will use this medium to beg the government to listen to our cry. We don't have anywhere else to go other than this place.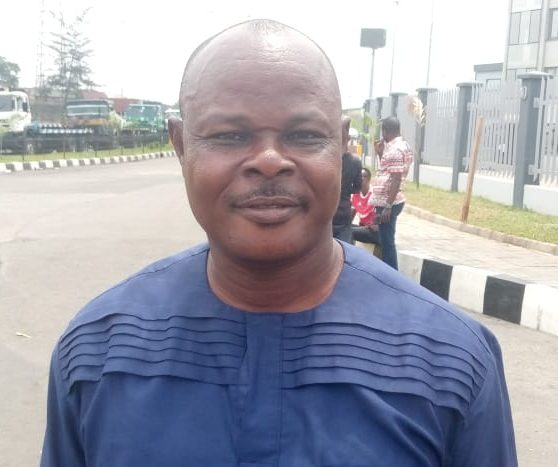 It has affected our business. It has troubled the economy of this country. This is because if the business is not running for more than three weeks now, definitely, the economy will be hugely affected. If I could remember, during COVID-19, our workers were recognized as essential workers; we are recognized as revenue generators. However, at this time, we can see that the revenue has gone down drastically due to the fact that the government doesn't want to yield to the advice given by freight forwarders. You want to impose a policy on us without our consent. Who does that? The solution is to go back to the status quo. The existing protocol is still manageable; not that we are fully comfortable with it but it is bearable.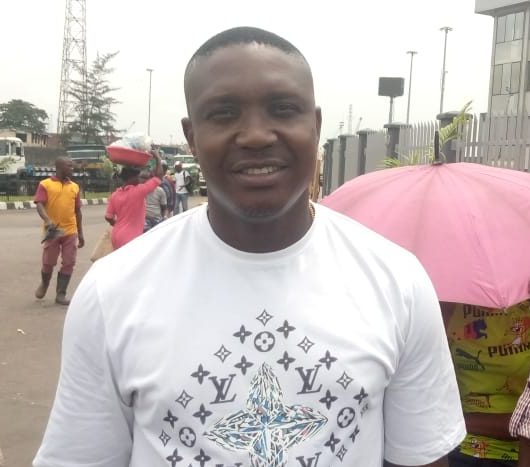 Nobody is against VIN policy but the bone of contention is that Customs should have given us some time. However, you can't just wake up and attempt to impose a policy that has not even been tried on us; it is not done anywhere like that in the world. Apart from that, if we allow this policy to go like that, it would still affect our children. Our children too would still buy vehicles and they will start paying duty value that is even more than the amount used to purchase the vehicle. Hence, we are fighting against this now. However, we are still begging the government to listen to us. It is not every time government should be having its way, it should learn to listen to the led; I mean the people by which they generate this revenue.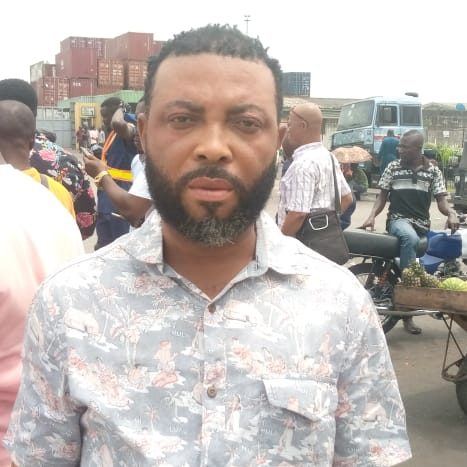 Well, the strike has affected our business a lot and to our greatest surprise, since we have been in this industry, this is our first time of seeing something like this. The duty we are meant to pay is just too high and that is affecting our livelihood. This is very, very bad. We have children at home we want to provide quality education and some of our siblings are depending on us. The government should reconsider this move. And I don't think the government is looking at that aspect of our lives. They are only concerned about how to generate revenue. Whether it would be burdensome on us or not is none of their business.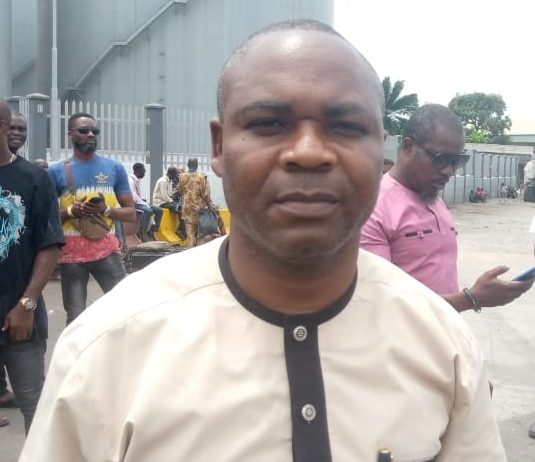 The effect of this industrial action is enormous. It is of a very great proportion. The magnitude is incomprehensible. The effect on the maritime industry; the effect on trade facilitation and the overall effect on the economy of the nation is unquantifiable. Remember, in precise terms, that the end-users would be at the receiving end of this industrial action. In terms of demurrage, in delay in clearing of goods, it would eventually boomerang on Nigerians. We are still battling with fuel scarcity just because there was a conflict between Russia and Ukraine. Nigerians would start buying expensive vehicles, and aside from this, have we ever imagined the delay that would be encountered in the course of clearing more than the 12,000 vehicles in the vessels waiting to be berth? When there was no strike we were still battling with gridlock let alone when there is a strike and vehicles are not being cleared. It is necessary that the government do the needful at this juncture because I don't think we are suspending the strike any moment from now.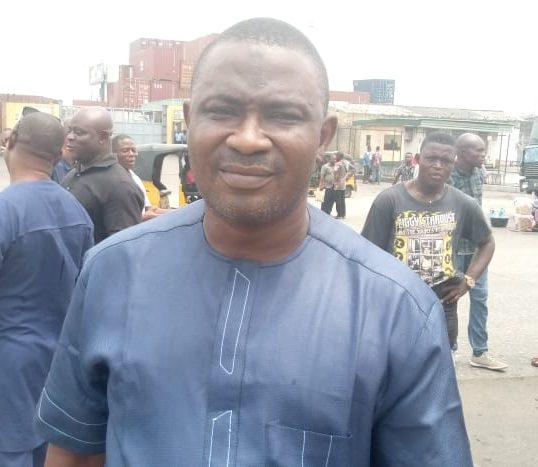 It is seriously affecting our businesses. Since last week, we have only been receiving debit alerts; not credit alerts on our phones. No business to generate income. Customers are losing patience over our inability to clear their vehicles. I know the number of customers on my neck and to some, it sounds as if I am lying not knowing that the government is the cause. We were at Customs Training College at Ikeja with the principal officers of the service to deliberate on the way forward. After the meeting, they promised to get back to us and we are optimistic that God would intervene because we can't continue like this.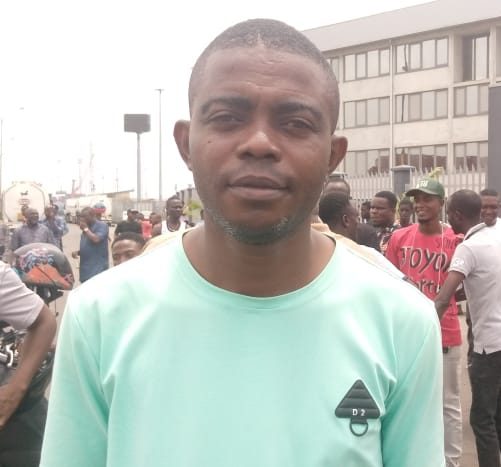 To me, many things have to change in Nigeria. But regarding this VIN policy, it is not something you just wake up and conclude you want to execute one day. In Nigeria, most of the goods in the market are imported; we don't produce much. This strike without a doubt is crippling our businesses. Many of our vehicles are trapped in the vessels at the port. As you can see, trucks are just parked; no cargo to transport. Despite all these, I am excited by this strike and I have no reason to regret the action.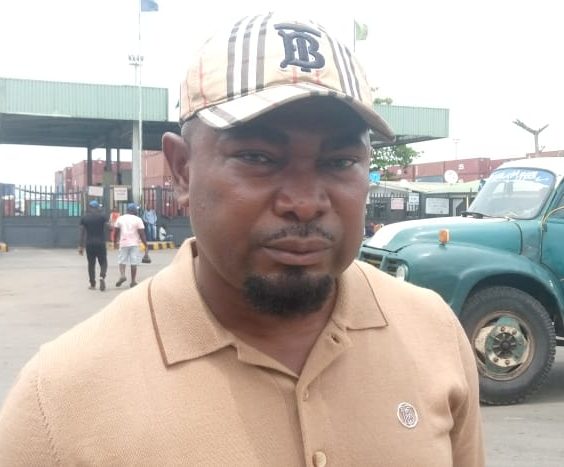 It has affected our business because of the implementation of the VIN that has tremendously jerked up the duty to be paid for imported vehicles. We can't transact business; we can't clear them and unfortunately, the government is not trying to yield to our plea. It is worthy of note to say, some of us have Masters degrees here who are supposed to be employed with reputable companies in line with our field in an economically sane country but here we are doing clearing agent works. The government in its usual style came to increase the value duty, which will threaten the viability of our business.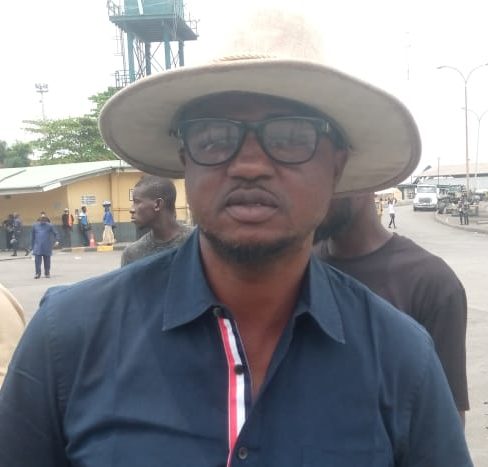 This industrial action has really affected my business. As a business owner, I have more than 25 employees. Where do I want to get money to pay their salary when the government feels we are not trying enough and see a reason to implement an unwelcoming policy? It is not that it was easy with the existing status quo but we were managing it. I don't know whether the government is actually planning to fizzle us out of business completely through this policy. As far as I am concerned, this policy is inhumane and should not be accepted.