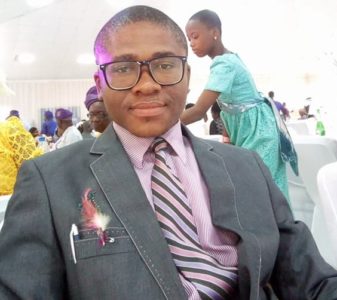 It is a noble idea; we have used the ongoing fair as a marketable launch pad as aviation players were present. The brand was not launched abroad because we are sovereign; the announcement was simply due to the aviation fair going on currently in the UK.  The aim was to sell the noble brand and idea of Nigeria Air and to get the much desired partnership which will make the government's 5% equity goal realistic. In addition, the brand also hopes to reckon with world players in other to give our national carrier the much needed advantage.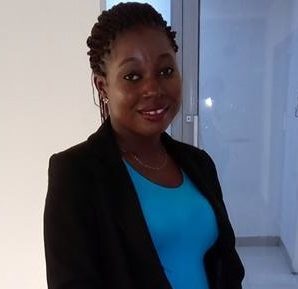 It is a welcome development, commendable and the timing by the government is appropriate. I hope that whatever model the government is adopting will be to the good of the aviation industry. Apart from filling the gap created by other domestic airlines, it will provide employment opportunities for Nigerians in the sector, contribute to the Gross Domestic Product (GDP) and also improve the national economy if it is well managed.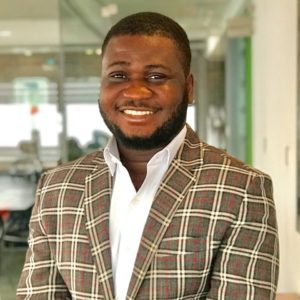 The timing is wrong because there are processes and procedures to be followed. I see the move as being political, considering that we have a presidential election next year. For the airline to be a success it must be devoid of politics and all Nigerians should see it as their own. The government must be careful not to be too involved in the new national carrier, else it may go the way of the defunct Nigerian Airways.Let them not make it a government airline because I have seen the sign with a crest; it looks to me like it is a government airline we are trying to build up again.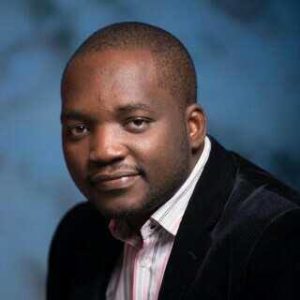 The Buhari-led administration has taken Nigeria to what it used to be in the past. A Nigeria where things worked just fine, where our transport system was efficient, the railways worked and also there was a national airline which was the envy of the rest of other African countries until that became a tale during the time of Obasanjo. However, now there is hope again. I like the fact that the Nigerian government is not fully funding the airline as it has adopted midwifing it via the option of a Public Private Partnership, to deliver a national carrier that would stand the test of time and be world class in operation and management. This will make this project provide Nigerians with better and sustainable air carrier services.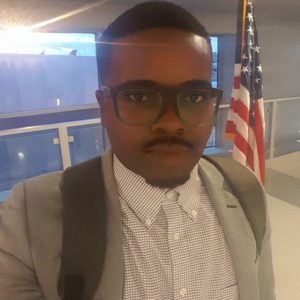 Is a good one and I like the name, Nigeria Air but I think the only way Nigeria can effectively sustain a national airline is to allow experienced experts from the private sector to manage it. Otherwise, government and its parastatals will run it into the ground. I also hope it will not be a victim of the indiscipline and corruption of the ruling elites like Nigeria Airways. The most important thing is seeing it actually work and proper maintenance given to it.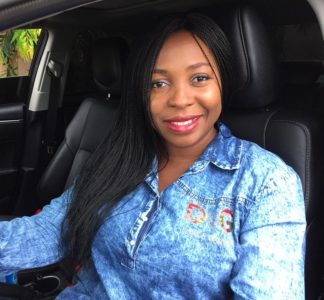 The unveiling of the Nigeria Air logo is one of the best developments of this present Buhari-led administration. I congratulate President Muhammadu Buhari for fulfilling his promise on a new national carrier. It is a milestone in the history of our great nation.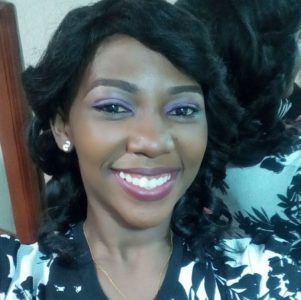 The unveiling of Nigeria Air since the defunct of Nigeria Airways is one good move and it deserves another. A country as huge as Nigeria that is without a national carrier is a dark horse; I must say this is a welcome development. Hopefully, what led to the demise of Nigeria Airway will not befall this as well.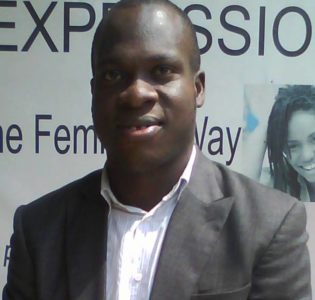 It is a good one and I like the ownership structure of "our" repackaged national carrier because it is almost entirely owned and driven by the private sector, with Nigeria government having only 5% stake. At least it's not going to be run like a family enterprise, and we get to fly our brand internationally. The reason NLNG is successful is because the Nigerian government doesn't have major shares and doesn't run it, I believe if the investors pick competent people to run the national carrier, I see no reason why it shouldn't be a success especially with government owning only 5%.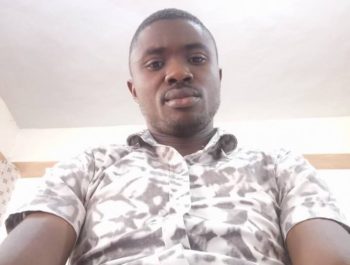 It is a welcome development and I will suggest that 'Nigeria Air' should ensure the management team is made up of professionals with vast experience in running airlines. The management should not expect or rely on government bailouts as has been witnessed in many government agencies in Nigeria – even state governments. This is because since the government had made up its mind to make the airline a profit-making business venture, then its' management should ensure that resources are utilized in such a way as to prevent frivolities and unnecessary cost.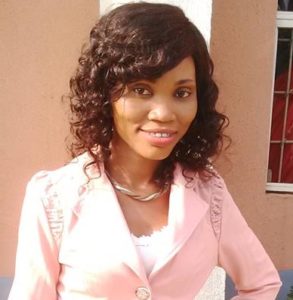 The announcement is a good one as long as it works perfectly, although the Minister of Aviation said it would be private sector led, that government would only have 5% stake.  Yet government is in talks with the aircraft manufacturers. No mention has been made of the private sector that owns the 95%, that the minister is representing to negotiate with aircraft manufacturers because such decisions are only made by majority shareholders; those that own 95%. Except the politicians themselves are the majority shareholders' let's hope they wouldn't buy the planes with public funds.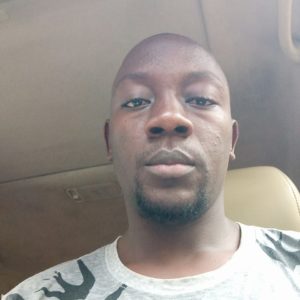 Why unveil it in a foreign country? This is slave mentality. We need to get off this slavery attitude please and respect our national integrity. I will suggest EFCC should monitor the set up to ensure our funds is not in this private enterprise owned by the minister and his cohorts but using the name of government to hoodwink Nigerians. To prove this assertion, both the name and logo were decided by the minister. If it were a national thing, the name and logo would have been chosen after a competitive design samples by interested Nigerians and approved by the FEC.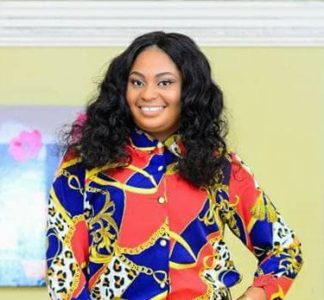 It is a welcome development which should be embraced by all. Although, there are many businesses around the world today, which were highly planned, with first class business blueprint, injected billions of dollars but still went under. While some businesses no one believed were properly planned and structured, many atime, see the light of success.Nigeria Air would be managed purely by aviation experts, and government has repeatedly said they only have about 5% stake in the business, so the notion of mismanagement or misplaced priority is completely out of it. Secondly, it is a known fact that Nigerian aviation industry is the highest in the whole of Africa in terms of patronage and cost. If the billions we give out to other countries through our air fares come back home (Nigeria), it will save ournation a huge amount of foreign exchange. The most important thing is that the airline is made to work and properly maintained by professionals.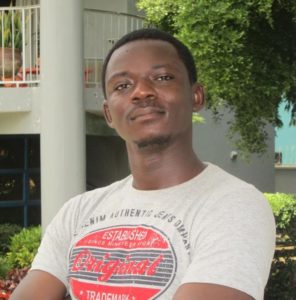 I am not in support of the national carrier because our government has never been known to be truthful in their dealings and intentions. You cannot say you want to own only 5% in a business, and without first looking for investors for the remaining 95%. You sink billions of naira into the project. Nigeria is now the poorest nation in the world, with 80millions citizens living below poverty level. How does a 5% stake in an airline add value to their lives? The truth be told, this is anill- conceived plan, misplaced priority and another avenue for a few members of the political class to enrich themselves at the expense of the masses.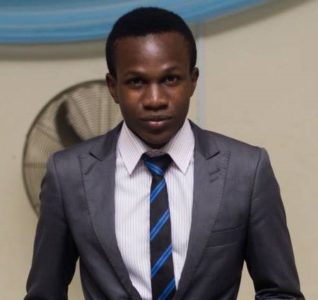 This is a great and welcome development. However, for viability of the national carrierthe following must be put in place;only one airport should be designated as port of entry for all international airlines coming to Nigeria. That is, no foreign airline can land in more than one airport in Nigeria except it is a diplomatic flight or chartered flight with proper clearance. This will ensure and promote the viability on the local/domestic routes. The airline should join a meaningful alliance that will not give advantage to her competitors; this will promote the confidence of customers in the airline. It must be culturally integrated for global impact.It should reflect our cultural hospitality compatible within global construct; it must continually reflect Nigeria as a tourist destination through advertisement of our tourist attractions and destinations.As it was said during the launch, it must be solely for business. No person or group of persons should be allowed free, credit, pro-bono or waiver service. Frequent fliers should have enticing claimable rewards; this will promote adherence and loyalty. No investor should have more than 15% equity in the airline to ensure viability and the international destinations should start with where Nigerians patronize daily with massive population.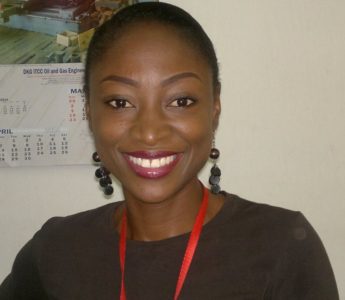 This came at the wrong time, the fund should have been used for pressing issues affecting our country. How many Nigerians can afford to travel by air domestically not to mention internationally? This kind of effort and money could have gone into providing electricity, domestic refineries, cooking gas, better healthcare, education and most importantly security for the lives of citizens.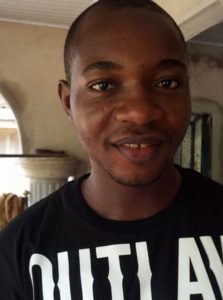 This newly proposed Nigerian Air which we are been told will only be 5% owned by the Nigerian Government with over $310m pumped into the project as its take-off investment share calls for cogent review. According to the research I did, records available show that Virgin Nigeria was capitalised with $50 million. As at that time, $50 million seemed sufficient bearing in mind the reservation of routes that was given to the airline, which was a source of revenue. Airline revenue is basically dependent on its routes. But if you want to set up a domestic airline, you need about $200 million. If you want to set up a long haul airline, you need about $400 million, to get aircraft, personnel, training, infrastructure, insurance and what have you. Nigerians may need to ask why we have to spend over $300m to set up a national carrier and still have 5% ownership, which means that our partners are literally coming with mind blowing figures to cover their part of the 95% share capital. That should give us better insight into the 'fantastic' airline being revived by President Buhari's administration.We need to approach this proposal with cautious optimism, knowing that we have travelled this road before.