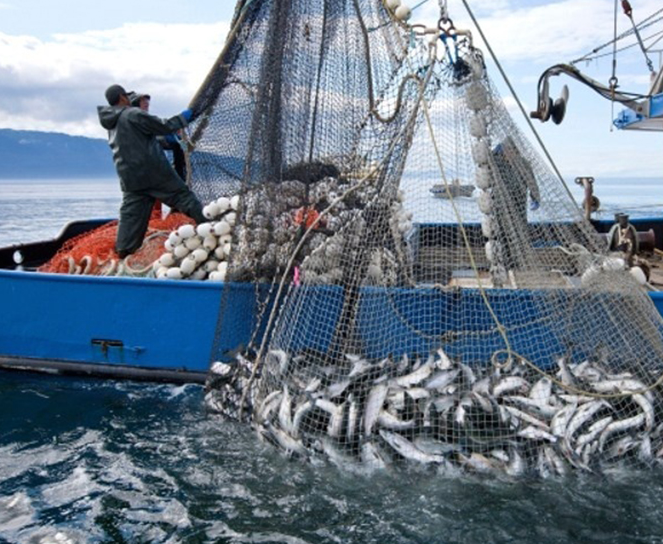 Nigeria is the fourth largest importer of fish in the world, following China, Japan and the United States. With the annual domestic fish supply of about 400,000 tones, the fisheries sector accounts for about 3–5% per cent of national GDP of the country. It also contributes to 40 per cent of the animal protein intake and substantial proportion of employment, especially in rural areas.
According to the Central Bank of Nigeria (CBN), Nigeria's current fish production stands at 0.8 million metric tons with a deficit of 1.9 million metrics tons, as local demand for the protein is 2.7 million tons annually and $1.2 billion worth of fish is imported annually into the country. 
More than 80 percent of Nigeria's total domestic production is generated by artisanal small-scale fishers from coastal, inshore creeks, lagoons, inland rivers and lakes. In the southwest of Nigeria, Lagos state produces only around 40% of the fish required by its population of 22 million.
The relevance of the fisheries sector to the Nigeria economy led to the high consumption and the increased demand for fishery products. In order to meet up with increasing demand for fisheries products and to reduce poverty among the populace, the Federal Government implemented a series of projects, such as the National Fadama Development Project (NFDP). Fadama is the Hausa name for irrigable, low-lying plains underlain by "shallow" aquifers found along major river systems.
However, the fishing industry in Nigeria is faced with some challenges encumbering its operation's which includes lack of funds by indigenous fishermen to purchase fishing vessels, cold storage and other equipment, lack of adequate fishing terminals and other infrastructural facilities, insecurity, over-fishing, inadequate understanding of the ecosystem, shortage of trained manpower, poor communication network in the producing area affecting fish distribution and marketing, insufficient management of the fishing policy, inadequate information base. 
Fishermen are interested in selling good products to the society but when they cannot purchase good fishing vessels to get these fishes, it becomes a problem. Many cannot even purchase cold storage facilities that would have enhanced mass preservation of fish so they produce based on all they can sell per time.
The lack of functional fishing terminals in the country is another problem faced by the fishing industries. Nigeria initially had two vibrant terminals located in Ebughu and Ibaka terminals in Mbo Council in Akwa State but little attention was paid to them by the government and they have rot away. In the 1960s, one of the major focus of Nigeria in the blue economy was fishing. The country was home to many trawling companies and over 300 fishing boats. The trawling companies have packed up while the over 300 fishing boats have all gone. Nigeria loses approximately $70 million (N35 billion) annually to illegal fishing by the Chinese and European trawlers in the nation's territorial waters.
Insecurity is also one of the disturbing issues of the fishing industry. This is because vessels from other countries come into Nigerian waters and take the fish away illegally, package them and bring them back to Nigeria for sale. In other countries, there are charges that are paid to prevent acts such as this but in Nigeria, the laws are not enforced so they enter the Nigerian waters as they like. 
Fish resources are susceptible to environmental and man-induced stresses like over-fishing. This makes the river to deteriorate rapidly, particularly when environment and man act concurrently to limit production. This has led to the collapse of fisheries over time.
The understanding and management of the ecosystem is also another issue facing the fishing industry in Nigeria. In the last ten years, there had been cases of decreasing yield caused by over exploitation and inefficiency of fisheries management policy as a result of the inability to monitor and assess the state of fish stocks and understand the economic and social forces that underlie ecosystem change. 
The shortage of trained manpower is also another problem of the fishing industry. Skilled manpower is needed especially in the area of fish seed production, of brood stock development and management, geneticists and ecologists to continually boost fish production processes in Nigeria.
Government lack of political will to manage and enforce the fishing policy is also another issue. Several policies have been created but few are enforced in the country. Some policies that can help address the challenges facing the fishing industry are still being debated years after they were proposed. One of such policies is the proposed National Fisheries Policy which is yet to be fully discussed and adopted, six years after its first presentation at the National Fisheries Development Committee (NFDC) meeting in Lokoja. The Federal Department of Fisheries attributes this delay to lack of funds to convene required stakeholder meetings.
Inadequate information based on fishing and fishing policies is also prevalent. A lot of people are not even aware of the fishing policies in the country and the general lack of adequate data has made the policy implementation process limited.
A study conducted by Health of Mother Earth Foundation in 2020 on COVID-19 and Fisheries revealed that the pandemic reduced demand and supply of fish by as much as 82% and decreased its price by as much as 36%. It also showed that the pandemic reduced fisheries employment by as much as 64% and negatively impacted on the economies of its workforce but did not adversely impact on captive fisheries stock as it did on aquaculture. 
To effectively promote and boost the economy again through fishing, certain measures need to be employed. The appropriate authorities should provide adequate and functional infrastructures for efficient fishing in the country. Functional fishing terminals should be provided to boost sales of fish and related business activities. There should be a law enacted which protects against man-made stress like overfishing and illegal fishing.
Also, adequate training should be given to further enhance the knowledge of fishing practices amongst officials of fishing organizations which will then be passed on to the fishermen to improve their skills. 
Copyright Ships & Ports Ltd. Permission to use quotations from this article is granted subject to appropriate credit given to www.shipsandports.com.ng as the source.