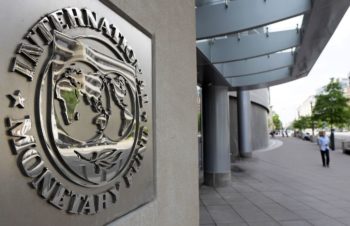 The Managing Director of the International Monetary Fund (IMF), Christine Lagarde, has expressed sympathy to countries affected by Hurricane Irma.
Lagarde said in a statement issued by IMF that the fund was ready to help the affected countries deal with the aftermath.
"I would like to express our deep concern and sympathy for the countries affected by Hurricane Irma – one of the strongest Atlantic storms ever.
"Several islands in the region have already suffered terrible damage from the storm, and others are still in its path.
"We are very saddened by the reports of lives lost and widespread destruction.
"The Fund stands ready to help its member countries as they deal with the aftermath of this catastrophe including, if needed, financial support from our rapid financing facilities," Lagarde said.
Hurricane Irma, one of the strongest storms ever recorded in the Atlantic, hit the eastern Caribbean on Wednesday with winds speed of up to 185 miles per hour.
The 'Category 5' storm leveled Barbuda, damaging 95 per cent of its buildings and leaving the island barely habitable.
It had since begun lashing Puerto Rico and is also threatening havoc and destruction in the Virgin Islands, the Dominican Republic, Haiti and Cuba.
The Bahamas and the Turks and Caicos Islands will also be at risk on Thursday.
U.S. President Donald Trump had declared a state of emergency in Florida, Puerto Rico and the U.S. Virgin Islands.
The storm is expected to reach Florida on Sunday, potentially causing catastrophic flooding.