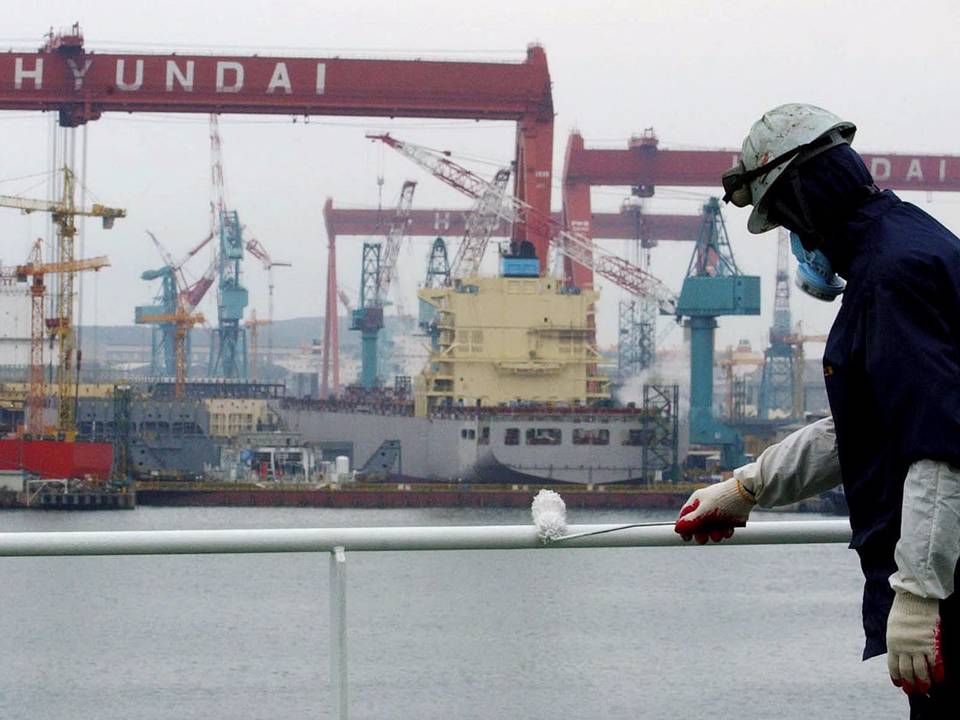 The operations of Hyundai Heavy Industries (HHI) in Ulsan, South Korea were grounded on Monday as unionized workers of the world's largest shipbuilder embarked on strike to protest the voluntary retirement and unpaid leave plans being championed by their management.  
According to local media reports, the workers gathered in front of the company to at around 10.a.m. Monday morning to voice their protest against the cost cutting measures affecting idle workers from the offshore shipbuilding division of the company.
The strike is expected to continue till tomorrow (Wednesday).
The reduction of labor force has been proposed as HHI is trying to curb the negative impact on its business from the lack of orders in the offshore shipbuilding industry. 
Tough competition from China and Singapore has contributed in prolonging the challenges facing HHI, as the company has not booked any order for its offshore division since 2014 amid a downturn in the offshore oil and gas sector. As a result, the shipbuilder revealed its intention to temporarily shut down its offshore shipyard to save money.
The facility will run out of work by the end of July when it finalizes its last order secured in November 2014. It is scheduled to close its doors in August 2018, impacting around 2,000 workers. In addition, around 1,200 workers are being offered unpaid leave for around nine months.  
Copyright Ships & Ports Ltd. Permission to use quotations from this article is granted subject to appropriate credit given to www.shipsandports.com.ng as the source.