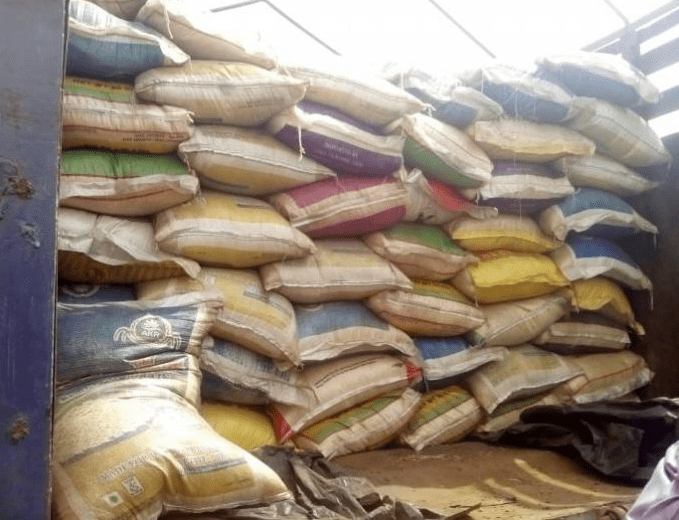 The Coordinator, Sector 4 Command, Joint Border Patrol Team of the Nigeria Customs Service (NCS) in the North-West, Aliyu Mohammed, made a shocking revelation on Tuesday when he disclosed that he offered seven bags of seized rice to bandits in exchange for freedom.
Addressing journalists in Katsina on Tuesday, Mohammed said the incident occurred in Dutsinma LGA of the State.
"The challenge we have is that the people we are working for are not supporting us. If we have any problem, just accidental discharge in a village, the whole people will bounce on Customs. If you make seizure, instead of the villagers to assist you, they may end up attacking you.
"I sacrificed my life to enter the bush where the bandits are — the last time we had contact with them — to the extent that they were a little bit friendly with us.
"We seized 37 bags of rice and they said if we are to go, they have to take seven bags. So, we gave them seven bags to save our lives.
"So, you see the risks we take, but people, especially those living along the border communities, engage in attacking our officers," he said.
The rising insecurity in the northwest—vicious attacks on local communities and kidnapping of people by criminal groups in the region— is being described by state officials as banditry.
The recent abduction of 317 female students from a government school in Zamfara State was the latest in a surge of kidnappings by the bandits.
The bandits in the northwest are mostly ethnic Fulanis, who are mostly uneducated herders.
While many Nigerians believe that the present administration has been soft with the bandits, President Muhammadu Buhari, recently said his administration "will not succumb to blackmail by bandits" seeking ransom payments.