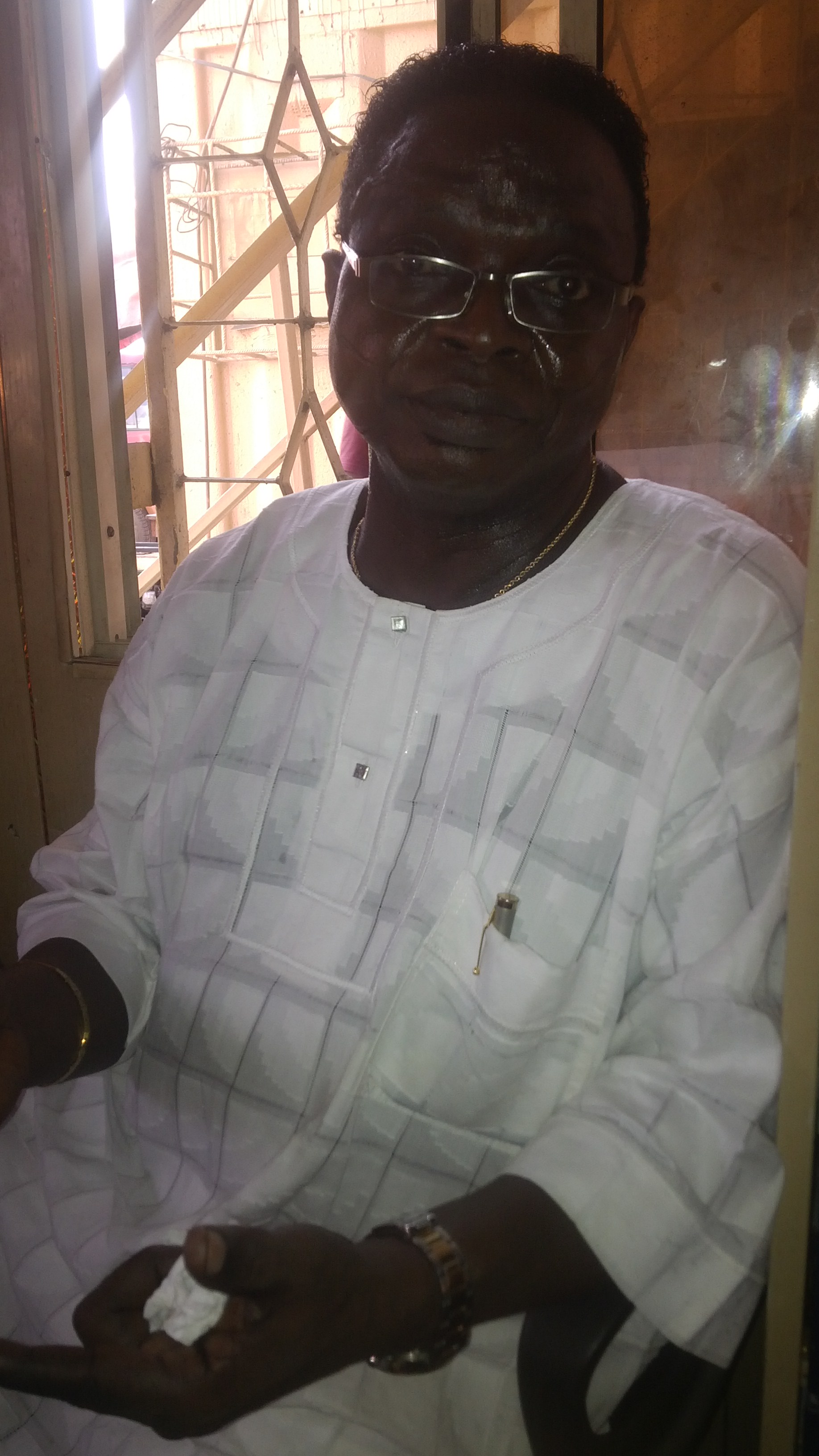 Aare Sanni Shittu is a former President and the current Vice Chairman, Board of Trustees, Association of Nigerian Licensed Customs Agents (ANLCA). In this interview with Babalola Yusuf, Shittu speaks on how to make Pre-Arrival Assessment Reports (PAAR) regime more effective. He also speaks on the training of licensed Customs agents by the Nigeria Customs Service (NCS). 
ANLCA has been holding series of trainings for licensed Customs agents. Do you think this will help professionalise the industry?
The training is a welcome development and highly welcome by clearing customs agents. Agents now know that clearing of today requires training and retraining that is, we have to be on the same page with customs and we all know that the present regime have to do with PAAR, which means the job is back to customs. Also, PAAR has taken care of delay associated with clearing and with PAAR, you can be boastful of clearing between 48 hours but again, in any human development, we have to take into consideration human elements. PAAR should have been a wholesome arraignment or success story but because of human elements which occur from day to day, and which are being taken care of, I believe we will get there very soon.
Also, the training had allowed agents to be on the same page with Customs. We told Customs that they could not continue to train themselves and leave clearing agents alone so we appreciate the magnanimity of the Comptroller General of Customs who has been so wonderful in this area.
Twelve months into the implementation of PAAR, what is your assessment of the regime so far? 
Like I said earlier, PAAR is an innovation that has taken the job back to Customs. What remains is the workability of it, which includes the training because it is all about electronic transaction; that is, cutting off human interface but I believe we will get there.
Sir, why do you think Customs query PAAR when it is meant to be a final clearing document?
Well, it is human elements that allow customs to query PAAR. Though, PAAR to some extent is supposed to be a final document but the workability has been abused because initially when it started, we were told it is a final document but it has become advisory because of human element and for you to make PAAR work, we must be honest, we must declare well. If you know you are carrying one thousand cartons of wine for instance, you must declare correctly but what we have been seeing are frivolous declarations. Also, Customs must go further to tell us this is our database so that we can key into the database because I realise that that has been one of the problems because when data is not properly addressed in terms of value then alerts are raised which are our worry, especially with alerts all over the place and those are the things that don't allow PAAR work.
The Comptroller General of Customs recently issued a directive to streamline the raising of alerts at the various Customs commands. Do you see this as a step in the right direction?
That was the last thing we heard about it. We were in a meeting with the CGC when he said alerts should be centralized. It is a new development and the association is working towards ensuring that the alert system is not abused.
Has it being streamlined now?
Well to some extent it has because before now, alerts were coming from all angles but since we came from that meeting, there have been new development and if alerts come unnecessarily, you can rise to the occasion to ask how it happened.
In your own opinion, what do you think can be done to make PAAR perfect?
The only snag to the perfection of PAAR is improper declaration. Anytime importers decide to start declaring properly; PAAR will not have any problem. So, I think proper declaration by importers is the solution; they should declare correctly what they are importing.
Should government give clearing agents ten per cent of the revenue collected by Customs as is being agitated for by ANLCA?
It is a welcome development because in the formal regime where RAR was the order of the day, one per cent CISS was paid and if that is no longer in place, at least we the practitioners that generate the revenue for Customs should be entitled to what comes in as operation charges. We should be part of it and the CG has done well by pushing a case for us through the Ministry of Finance. Also, this money will checkmate fraudulent practices because when I know I will be given certain amount of money for generating something then I will ensure I declare well.
If these come into being, how will individual members of ANLCA get their share?
If it comes to pass, then there will be an office in charge that will determine how much duty is paid and how much is accruable to the payers.
What is the relationship between the national executives of ANLCA and the BoT?
We have a very fantastic relationship.
How often do the executives seek  BoT's  advice?
They seek our opinions regularly. We should also not forget that we have our constitutional roles. We are in charge of elections, asset and liability of the association. In fact, the board is the owner of the association, every NECOM comes and go but the BOT remains. Also, that is not to say the board is a lifetime thing. We have our period of six years.
Naming ANLCA national secretariat after the Comptroller General of Customs, Dikko Abdullahi – a serving public officer – has been met with different shades of opinion. Don't you think this would create more harm than good for him? 
This issue has been discussed and settled because it was in the course of getting a befitting treasure that we went out to say any individual that assists to bring certain amount to the association, the secretariat would be named after him and the CGC in his own wisdom went out for us, met his friends and associates, asked them to help us and before you knew it people started helping us. He didn't give us money, he only influenced that place for us and we appreciate him for that.
Don't you think this will put pressure on him, as other associations have demanded their own secretariat from him?
It is not mandatory for him to do against his wish but if they make use of our strategy, I believe he will do it if he has the power because he is a magnanimous man. It is not government money but generous contribution from friends and associates.
This is end of the year and certainly cargo throughput will increase but the roads are in bad shape. What should be done about these roads?
The bad state of the roads has shown how negligent our government can be. Everyone knows everywhere in the world that maritime is a money spinner and apart from oil the next is maritime and government is not doing enough to help the situation, I don't need to wake up in the morning and get scared to go to work because of the hazard I will face on the road. Ordinarily, that road should not be in that state and FERMA should be told that the port access roads lead to the economy of the country and they should take proper care of it. Also, when there is construction, there should be palliative roads but they are not providing that and that is why we have gridlock everyday on our roads.
What is your next aspiration in ANLCA?
I wish to be an elder statesman because I have seen it all in ANLCA. I have been a chairman, vice president, president and vice chairman, Board of Trustee. So my role is advisory and ensure that ANLCA takes its role in the comity of associations in the country.
Copyright Ships & Ports Ltd. Permission to use quotations from this article is granted subject to appropriate credit given to www.shipsandports.com.ng as the source.