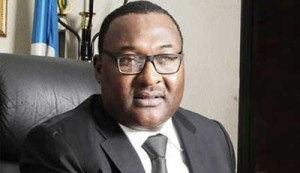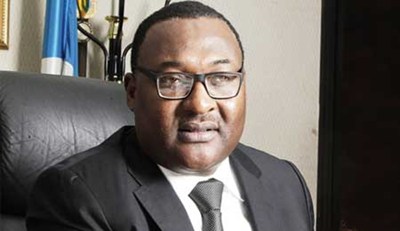 The Institute of Chartered Accountant of Nigeria (ICAN) has lauded the effort of the Nigerian Shippers' Council (NSC) in promoting port efficiency, urging the Council to continue to work towards making the nation's ports more competitive and preferred cargo destination.
President of the Institute, Isma'ila Zakari gave the advise on Tuesday during a visit by members of ICAN to the NSC headquarters in Lagos.
Zakari who was represented by the Institute's Vice President, Dame Onome Adewuyi said ICAN considers the Council's role very critical to the nation's economy.
He said, "We know the Council is a very critical aspect to the survival of this country. A country that is sadly import dependent. We know we need you to bring effective brand for everybody to operate in the economy.
"We want to say please continue to push and let the ports in Nigeria be the number one port in Africa and in deed the world. Let us be another Singapore and indeed a hub in Africa that everybody we want to come to do business.
"Several years ago, we hear Nigerians go to port of Cotonou to clear their cargoes because of the challenges we have in the ports but we don't hear that anymore and I must give credit to the council for resolving all the bottlenecks they struggle with at the ports."
Zakari thanked the Council's management for the employment of ICAN members in view of their expertise saying he is impressed with the level of professionalism displayed by staff of the Council.
He also appealed to the NSC boss to help build capacity of staff by participating in the training of the institute. 
"If you have members here who are academicians we want to encourage them that they should please try and attend most of the conferences that we run. We plead that you send your colleagues there to build capacity for the good work that you are doing.
"I am sure you are also aware that the world congress of accountants is holding in Australia in November 2018. We want to plead that you send your members to come and represent your organization there," he said.
Executive Secretary of the Council, Hassan Bello, said the Council is committed to seeking knowledge anywhere it can be found, assuring that members of the council will partake in the conferences of the institute.
"We have been over the years maintaining a high standard of accountability because we make sure that we put in place all necessary staff to do the needful.
"Our accounting and audit units are one of the best in the industry because of the work of institute like yours who are training high quality manpower for the Nigeria economy," Bello who was represented by the Director, Inland Transport Services, NSC, Akintunde Makinde said.