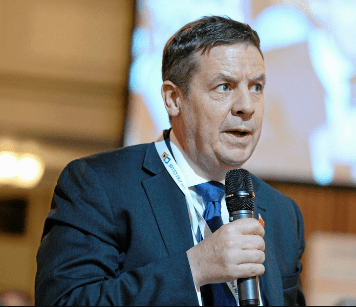 The International Chamber of Shipping (ICS) on Thursday launched its Annual Review for 2020 in the Chinese language for the first time, ahead of a meeting between ICS and the China Shipowners' Association.
The officially translated review bridges language barriers and offers the Chinese audience a comprehensive summary of issues in which ICS is engaged on behalf of the international shipping industry.
ICS represents over 80% of the world merchant fleet and it is the principal association for shipowners.
The translated review, which has been prepared by a professional team of Shanghai Maritime University, explores extensively the work of ICS across a wide range of subjects with regard to the year 2020 and international shipping. This includes the impact of COVID-19 and the intensifying crew change crisis; the industry efforts to decarbonise shipping; piracy in West Africa and the continuing migrant crisis in the Mediterranean; supporting the successful implementation of the IMO 2020 Sulphur Cap and the IMO Ballast Water Management Convention; defending the global pollution liability regime; and pushing for a fundamental review of the STCW Convention on seafarers' training standards.
ICS Secretary General, Guy Platten, said, "ICS recognises China as a key maritime country and greatly values good relations with the government of China and other major stakeholders within the Chinese shipping industry, including the China Shipowners' Association.
"China is expected to emerge as the world's leading maritime power during the next 10 years. In reflection of this, we have translated our 2020 Annual Review into the Chinese language, eliminating language gaps and offering an official analysis on the vital work of ICS to interested parties in the Chinese shipping community.
"The release of the translated review correlates with the key objective of the ICS liaison office, which is to increase mutual understanding and cooperation between the country's shipping industry and ICS, with respect to important longer term regulatory issues being considered at the global level."