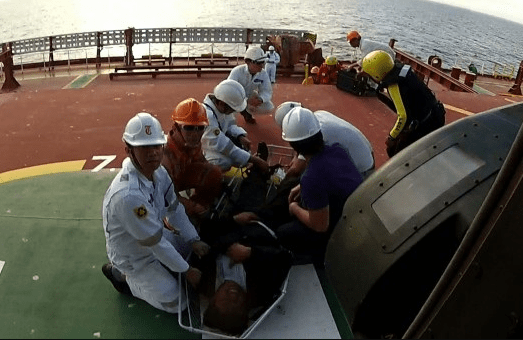 The International Chamber of Shipping (ICS) has raised the alarm on an increasing number of seriously ill seafarers being denied medical evacuation or access to ports during the coronavirus (COVID-19) pandemic.
ICS Secretary-General, Guy Platten, said, "We're receiving alarming reports of seafarers who are suffering from serious medical injury such as a stroke, be denied medical evacuation for over four days. This is simply not acceptable."
Many cases of seafarers suffering non-COVID related medical conditions being refused entry to port or denied medical evacuation for over four days are being reported.
Since the outbreak of the virus, COVID-19 related restrictions and the drastic reduction of air traffic have prevented over 200,000 seafarers from routine changeovers. Spending an extended period onboard, these seafarers are at risk from adverse health effects, including fatigue and mental health issues.
In response, ICS, representing over 80% of the world's merchant fleet, has issued an updated 48-page guidance for shipowners and operators to deal with unwell seafarers during the pandemic.
"This guidance should give confidence to national governments that crew changes can and must be carried out. Especially when there are critically ill crew members onboard," Platten said.
The health guidance has been presented at a virtual meeting on Thursday held in partnership with the World Health Organisation and other international bodies including the IMO. This will be delivered to member states national health ministries and global port authorities, ensuring they have the information they need.