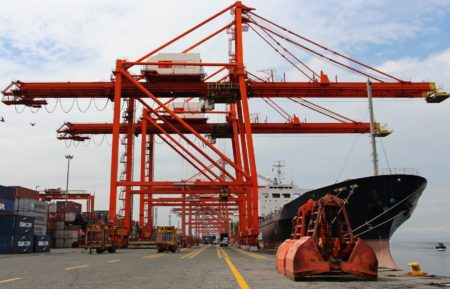 International Container Terminal Services Inc. (ICTSI) has submitted a proposal to the Philippine Ports Authority (PPA) to develop two ports in Iloilo, an investment estimated to cost over PHP5 billion (USD93.9 million).
In line with the future development needs of Iloilo and the Visayas, ICTSI submitted a Letter of Intent to modernize the infrastructure and superstructure at the Iloilo Port Complex and the Port of Dumangas, and to eventually manage and operate the two Iloilo ports.
The aim of the developments works is to upgrade the Philippine port network in an effort to facilitate inter-island and international cargo movement, according to ICTSI.
"ICTSI believes that the ports' development will not only improve efficiency but will, more importantly, evolve the ports into becoming the Philippines' Visayas hub that will improve connectivity for cargo movement within the country. Our vision is to ultimately turn these two ports into international gateways," ICTSI global corporate head, Christian R. Gonzalez. 
Over the life of the concession that would be agreed on with the PPA, ICTSI estimates that it would invest over PHP5 billion to fully develop the Iloilo Port Complex. An integral part of this investment would include dredging and deepening of the port itself and the channel to allow the direct entry of new generation vessels.
New port equipment to be brought in during the first phase alone has been estimated to reach a price tag of PHP1.35 billion, and would include modern quayside crane handling equipment. ICTSI is also offering to substantially invest in the development of the Port of Dumangas in order to handle the spill over from the city port.
ICTSI also said it plans to introduce new systems in operations, engineering and administration. 
The company said the introduction of automation would further promote efficiency and security.    
Copyright Ships & Ports Ltd. Permission to use quotations from this article is granted subject to appropriate credit given to www.shipsandports.com.ng as the source.