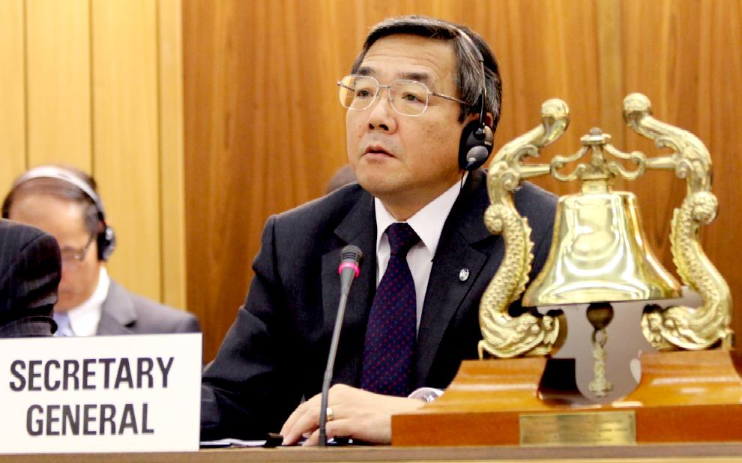 Secretary-General of the International Maritime Organisation (IMO), Koji Sekimizu has called on the shipping industry to be proactive in setting its own emission targets.
The industry, along with aviation, has been under fire particularly in Europe for not being included in the COP21 Paris climate deal coming up in December.
Speaking at the opening of the Danish Maritime Forum Sekimizu stated the industry needed to demonstrate the good things that it has done.
"If you have a truly good development and a bad image that is a bad situation," he said.
"We need to stand up and show the that the shipping industry and the IMO have implemented very significant measures."
He said that in his view it is possible that the industry can reduce CO2 emissions by 30% by the year 2030. However, this not a target that has been agreed by the IMO.
Instead Sekimizu called on individual shipping companies to proactively take the lead. Drawing the example of two of the world's largest shipowners from Japan and Denmark he noted NYK says it its website it has reduced CO2 emissions by 18% since 2007. However, he was disappointed the company had not set a target for reductions in emissions.
By contrast looking at the website of Maersk he said, "Maersk has provided a clear target of a 60% reduction by 2020".
"What I expect from the shipping industry is not to wait for the IMO for a level playing field."
Copyright Ships & Ports Ltd. Permission to use quotations from this article is granted subject to appropriate credit given to www.shipsandports.com.ng as the source.