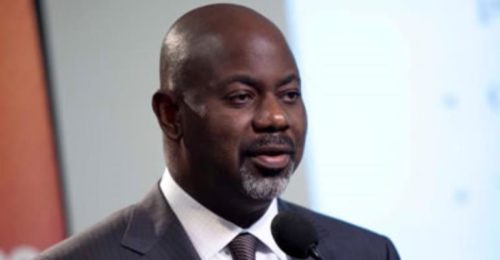 The former governor of Cross River State, Liyel Imoke, has described his predecessor, Donald Duke, as a serial failure.
Imoke succeeded Duke, was a two-term governor of the state from 1999 to 2007.
There has been an ongoing disagreement between the two ex-governors, with Tinapa, a multi-billion naira business resort initiated by Duke, being a bone of contention.
In a recent interview, Duke said the death of the state started on May 29, 2007 – the day Imoke assumed office.
Imoke accused Duke of finding it difficult to acknowledge the efforts on Tinapa were not singularly his.
Imoke said contrary to what Duke would have everyone believe, Tinapa failed before he left office.
"It was poorly conceptualised and became a burden on the state in the course of its execution; it was a misconceived project," he said.
"Cross River state did not have the capacity and resources to carry the burden of sustaining a going concern of that magnitude; the project was financed with loans of billions of naira guaranteed by the state and the federal government. The project was supposed to pay for itself; it never did, because there were no investors.
"The fact that no one other than the bankers to the state government, who were coerced and threatened with loss of patronage, invested in Tinapa, is clear indication of its failure ab initio in both conceptualisation and execution.
"Tinapa was touted and advertised on DStv at the expense of the poor people of Cross River state. Local government funds were used by him for his outlandish and unsustainable project. Feasibility studies were altered to suit his convenience, as confirmed by the consultants to the project, KPMG, with last minute add-ons like Studio Tinapa.
"Needless to say, the state government defaulted on the N40 billion loan repayment that had fallen due while Donald was still in office. Debts fell due and yet he continued to borrow even beyond the N40 billion. Tinapa became an albatross before he left office."
Imoke said when he assumed office, he was saddled with "the heaviest debt burden of any state in this federation", adding that despite all these, he never criticised Duke.
"In May 2007, the month I was sworn in as governor, the federal government made its first huge monthly debt service direct deduction of N900 million from the state account," he said.
"There were other loans from local banks, the ECOWAS bank and other financial institutions that had all fallen due for repayment. I was saddled with the heaviest debt burden of any state in this federation, with over 50 per cent of all the state revenues going to service the various questionable loans.
"Yet, I did not say a word of criticism. I was accused of protecting him at my own expense. Recall that in 2007, he ran for the office of president, largely on the perceived success of Tinapa. Rather than expose the facts, I chose to remain silent."  
Copyright Ships & Ports Ltd. Permission to use quotations from this article is granted subject to appropriate credit given to www.shipsandports.com.ng as the source.